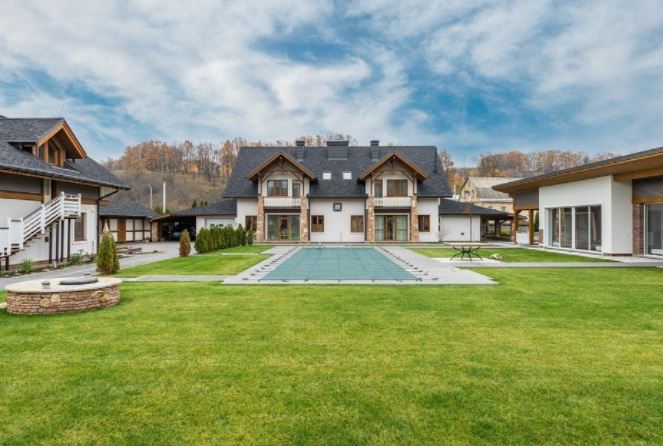 The latest cost-vs-value report indicates that a new roof can bring an ROI of 60%. It also adds tremendous curb appeal to your property and provides you with a warm, dry place to stay for up to 20 years.
So whether you're building a new home or considering a replacement roof for your current home, you'll reap plenty of rewards for considering your options carefully.
The best roofing materials play a major role in how much value you add to your home. Yet, you should also pay attention to the style of roof you pick if you want the maximum benefit from your new roof.
Keep reading for tips on how to choose the right roof for your home. 
Different Roofing Materials
Asphalt shingles are the cheapest and most popular type of roofing across the USA.
Slate's the most expensive but also lasts the longest, up to 100 years. Unfortunately, slate's also heavy and you'll probably need to reinforce your roof before installing this kind of roof.
You can also choose from various composite roofing materials and concrete or clay tiles that manufacturers create in a huge variety of colors and styles.
Wood shingles and shakes are other popular options, but they're the least fireproof of all the roofing materials. If you have a modern home, you could opt for a metal roof or a flat roof with a durable roof coating system. 
Which Style of Roof Suits Your Home?
There are seven popular roof types to consider when you're building your dream home. If you want to amend the roof on your existing home, you'll need an expert contractor and architect to help you diverge from your existing roof type though. 
These are the major roof types: 
Gable Roofs
Gable roofs are a common and popular option for all types of homes, especially Colonial, Tudor, Contemporary, and Craftsman styles. Their inverted V-shape means rain and snow slide off them easily.
Gable roofs aren't good for areas that experience extremely high winds and hurricanes. They're easy and inexpensive to build and provide good ventilation in the attic. 
Hip Roofs
Hip roofs slope on all four sides and have a more stable design than gable roofs. That means they can stand up to both high winds and snowfall. 
You can opt for shallow, ranch-style roofs or steeply pitch European styles that suit homes with corresponding designs. Due to their versatile design, hip roofs can allow plenty of space for well-ventilated attics and vaulted ceilings. 
These complex designs cost more to build but they make up for it with excellent durability and versatility. 
Gambrel Roofs
A gambrel or barn-style roof might seem like an odd choice for a residence. Yet these types of roofs work beautifully for Dutch Colonial homes.
These roofs allow for a lot more overhead space if you want to make use of your loft space, but they're not suited to areas with snowfall and heavy wind. Their open design might cause the roof to collapse under pressure. 
Mansard Roofs
You'll usually see Mansard roofs on French Manor, Colonial Georgian, or Country Style houses. These four-sided roofs have a double slope on each side. The top portion of the roof's relatively flat, while the lower one has a steep pitch. 
This is another style of roof that creates plenty of attic space and accommodates closed or open dormers. All these extra slopes and additions add to the price of this roof design. 
Flat Roofs
Flat roofs are actually low-slope roofs in that they have a slight pitch. They're common in industrial and commercial applications but also work well for modern-style homes.
A flat roof allows for extra living space like rooftop patios and gardens and is ideal for installing solar panels. Unfortunately, flat roofs leak more easily than other roof designs unless you install specialized waterproofing. 
Saltbox
Saltbox roofs are common on Cape Cod houses and some Colonial-style homes. They have one short side and one long side. This caters to extra attic space and adds durability to the design. 
This type of roof essentially creates a one-and-half story home with slanted ceilings in the upper rooms. 
Shed or Lean-To Roofs
A shed roof is basically an angled flat roof and another popular choice for minimalist modern homes. Their simple forms are cheap to build.
Shed roofs aren't good for high wind areas but snow and water slide off them easily.
What Roof Colors Suit Different Houses
The color of your siding has more to do with choosing the best roof color than the style of your home. Try to stick with colors in the warm or cool color categories when matching your roof colors to your siding.
If you have siding that's in a color with undertones of gold, orange, red, yellow, or brown, you should opt for a roof color within this range too.
Cool tones are those with a hint of green, purple, blue, or white, so roof colors within this range will complement them. 
Other Things to Consider When Choosing a Roof
The initial cost of material to install a roof isn't where the expenses end. You should also consider labor costs for the installation process as well as what it's going to cost to repair the roof if something goes wrong down the line. 
You can get estimates on what it costs to repair various roofs on websites like Homeadvisor, Best Roofing Estimates, and Roofing Calculator.
Make Informed Choices for Your Home
The style of roof you choose is only one of many factors that can enhance your home's salability and value. You should also consider energy-saving home improvements, landscaping fixes, and even a new garage door.
Need more home improvement inspiration? Explore our website for sensible ways to bring ease, convenience, and style into your home and your life.