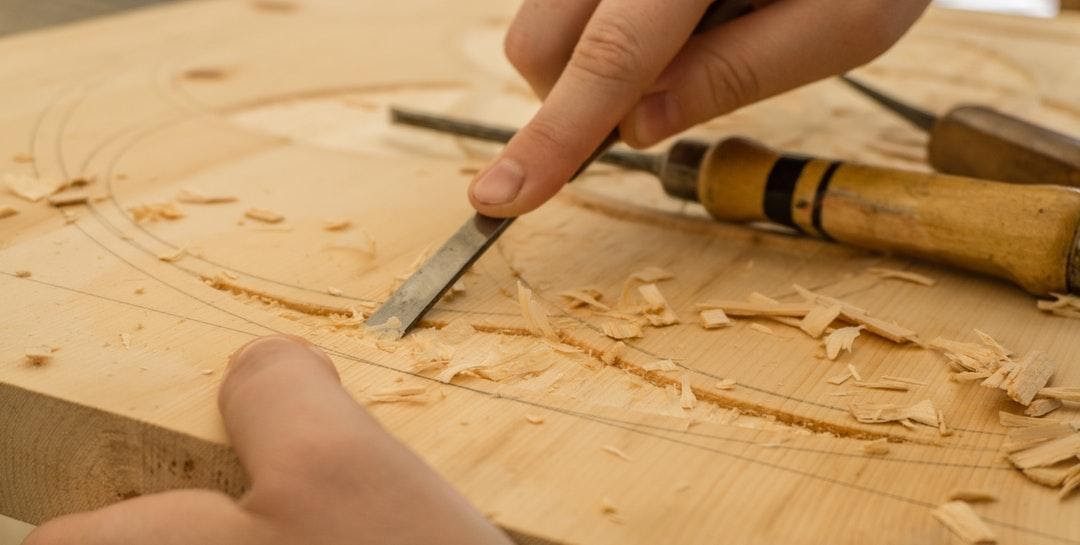 What can you do with all the leftover wood from a recent home renovation? Try one of these fun and creative scrap wood projects.
Renovating your house has left you with a pile of scrap wood littering your property. What can you do with it all?
Well, the simplest solution is to call a cleanup service, like the Same-Day Rubbish Removal site here. But before you do, we have some fun ideas we know you'll want to try.
Judging by the pile of rubbish leftover from your last project, you obviously enjoy creative, hands-on activities. That's why we wrote you this list of fun, DIY scrap wood projects. We want to help you get crafty with all those leftover building materials before they are simply hauled away.
After all, you paid good money for that wood. You should get as much use out of it as you can. 
And here's how: try something new with these scrap wood project ideas.
1.Wall Shelves
While you may not have enough wood for an entire bookcase, a simple wall shelf can be any size you want. That's why scrap wood wall shelves are so great. They're custom made by you and for you—perfect.
All that matters is the amount of wood you have left and the size of the wall you're adding the shelf to. Based on this, make it as large and complex, or as small and simple, as you'd like.
Add many compartments or just one. Make the compartments uniform or multiple sizes for aesthetic variation.
Use them to display awards, decorative plates, books, Blu-rays, anything! The options are limitless!
2.Home Decor
Similarly, you also have limitless options when it comes to decorative uses for scrap wood. Experienced artists might consider making carved wooden sculptures, for example. If you have a jigsaw, you can cut decorative pieces of any shape.
But the easiest, most common option is making picture frames or shaped wood wall art. These are very simple and take very little wood of any size. In other words, they're perfect for very small or oddly-shaped wood scraps you're not sure what to do with.
Another simple option is making cubes shaped like oversized dice. Or create painted wood signs for your wall or yard. You can also make game tables for board games such as ping pong or Snooker. Well, you can get the boards from bestgametables.com but if you have scrap wood then why not try to make it on your own.
If you have lots of wood leftover, stain or paint them and panel them across an entire wall as an accent.
3.Kitchen Items
Simply shape and stain your scrap wood to create a plethora of food-and-drink-related items. Make a hardwood cutting board—make two.
Make classy wooden coasters for yourself and as gifts for friends. Gifts that look expensive and cost you nothing—those are the best kind!
4.Old-Fashioned Games
Another gift idea: board games. Cribbage, Parcheesi, checkers, backgammon—pretty much any board game can be easily made from wood.
Make game pieces and paint a board or make pegs and drill holes in aboard. Cut wood cubes to make dice. You now have any game we just mentioned.
Oh, and don't forget the classic favorite, Jenga, or even giant Jenga. The blocks can be any size, as long as you make them equal.
You can also make old-fashioned toys like blocks or (with a jigsaw) wooden puzzles.
5.Boxes and Bins
Lastly, make decorative and/or functional boxes and bins. The first one you should make is a toolbox for all your woodworking tools.
Then, make storage bins, planters, pencil boxes, even a trash bin! Don't forget to include handles for any of these that you want to lift easily.
Try These Scrap Wood Projects
You can't save all the scrap wood. But you don't have to junk it all, either. Remember these ideas and try out these scrap wood projects for yourself!
Now, check out our Tools and Home Improvement blog for more great tips!