Right now, you can't be too safe when it comes to protecting your family members from harmful viruses and bacteria in homes. The pandemic has changed much about the way we live our daily lives. Many people either lost their jobs or were forced to work from home.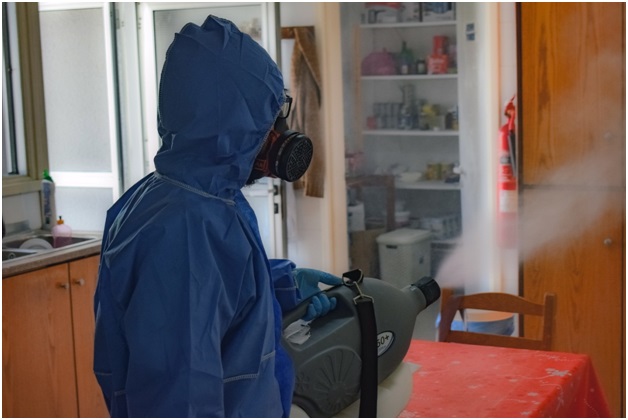 However, if there are members of your family who have recently had the Coronavirus or work out in public, it might be a good idea to invest in a residential disinfection company. They can make sure your home is clean and safe.
The only question is, how do you find the right company to trust with your household?
We can help you answer that question. Keep reading for the top five tips on how to choose a disinfection company.
Get Referrals
First, talk to some of the people in your life whom you see on a regular basis. These include friends, family members, co-workers, and neighbors. Because of the pandemic, it's likely you know someone who's hired a residential disinfection company.
They can tell you which company they used and what they thought of their services. They might even be able to get you a discount since they are referring you.
Find Reviews and Testimonials
If you don't know anyone with personal experience working with a disinfection company, look for references and reviews online. Google local companies in your area and visit each of their websites. Many service-based companies publish customer reviews and testimonials to improve their credibility with future clients.
Find out what other homeowners have to say about their competency, communication skills, pricing, and more. For reference, check out this service and the glowing customer reviews they've published on their website.
Ask About Experience and Credentials
Before hiring a cleaning company, ask about their home disinfection experience. How long have they specialized in this field? Do they have a business license and any certifications required by your state?
Furthermore, ask about the common disinfection tools they use. Could any of them cause damage to your home or possessions?
Ask About Insurance
Next, the disinfection company you hire must carry insurance. They should have professional liability insurance, which will serve to protect your home and assets. If the company accidentally damages your property, their liability insurance will cover the costs to repair or replace what was damaged.
Consider Pricing 
Finally, reach out to multiple companies to get a free quote on their services. Then, you can start comparing disinfecting fees. Find a company that best suits your budget.
However, it's important to understand that hiring the least expensive company might mean getting the least impressive results. Consider all the factors listed in this article along with their pricing to make the best decision for your household.
Looking for a Disinfection Company for Your Home?
During times like these, it's imperative to take extra measures to ensure the safety and health of your family. This means finding a reliable disinfection company to clean your house and protect you from harmful viruses and bacteria that could be lurking about. Follow the steps listed above to find the right company for your needs.
And if you want more valuable information and advice on finding the right services, making home improvements, saving money, and everything in between, stick around for a while. Our blog is full of informative and engaging articles for readers just like you.