Are you interested in working as a sports or fitness trainer? A recent study showed that sports jobs comprised 1.4% of Australian jobs, according to the Australian government. In fact, sports trainer jobs can include various niches such as education, which allows you to share your knowledge with others. If you're looking for athletic trainer jobs, here are some of the main qualifications you should have: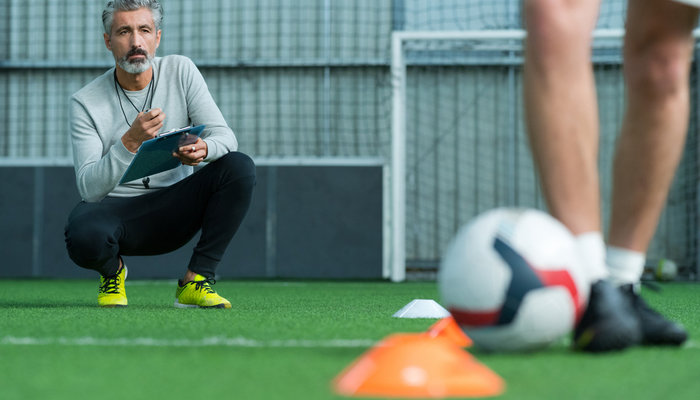 Knowledge
Sports trainers should have a working knowledge of a wide range of topics including fitness training and sports nutrition. This knowledge should cover a wide range of different sports such as football, rugby, and cricket.
Surveys show that less popular sports in Australia include golf and cycling, according to ABC. However, these sports also have fans, including Australian pro golfer Greg Norman, who was ranked number one in the world for over 330 weeks.
Flexibility
This doesn't refer to the trainer's limbs and joints, but instead their ability to work with people of different backgrounds, including:
Ages
Nationalities
General Health
Fitness Goals
Motivational Levels
These different factors require sports science trainers to be willing and able to train and educate a wide range of people. For example, while working in Australia, you might have to work with both local and international students.
Education-focused
All trainers are involved in education through the process of sharing their knowledge and experience with trainees. This could be within a particular sport like Rugby League, or general fitness.
Certain skills like communication are important so trainers can effectively share information and skills with trainees. This is especially important when a trainer is also a lecturer. In this case, the sports trainer must have excellent communication skills for teaching people with different learning styles.
Besides good verbal skills, it's also important to have good writing skills. For example, you'll likely be required to write in various forms like emails, modules, and reports. When providing written communication, it's just as important for content to be clear.
Collaboration
There are times when athletic trainers work alone. However, it is also helpful to have good collaboration skills when teamwork is required.
Effective collaboration as a sports trainer requires different types of skills. They include interpersonal, communication, and problem-solving skills. These can all help your team up more effectively with other trainers.
Motivation
It's important for sports trainers to be motivators and self-motivated. This is especially important for trainees with low motivational levels. In these situations, a trainer can help to provide motivation through encouragement and progress reports that allow students to view their progress.
Fitness trainers should also be self-motivated. Like other industries, there are times when trainers won't be motivated to teach classes or give lectures, for example.
Certification
If you work for a Registered Training Organisation (RTO) then this is a critical qualification to make sure you have the vocational training required to work in various sectors, including state and federal jobs.
Many hiring companies and organisations require applicants to be certified for sports training. This helps to ensure they have the knowledge and experience that meets industry standards.
Hiring companies will consider certain other factors like education and experience. However, applicants must meet industry standards in these particular areas, which is verified by sports training certification.
Securing sports trainer jobs can involve many requirements. They include industry knowledge and experience, motivation, and flexibility. In 1896 Edwin Flack became Australia's first gold medal winner at the Olympics. In that spirit, you can also become a champion sports and fitness trainer.