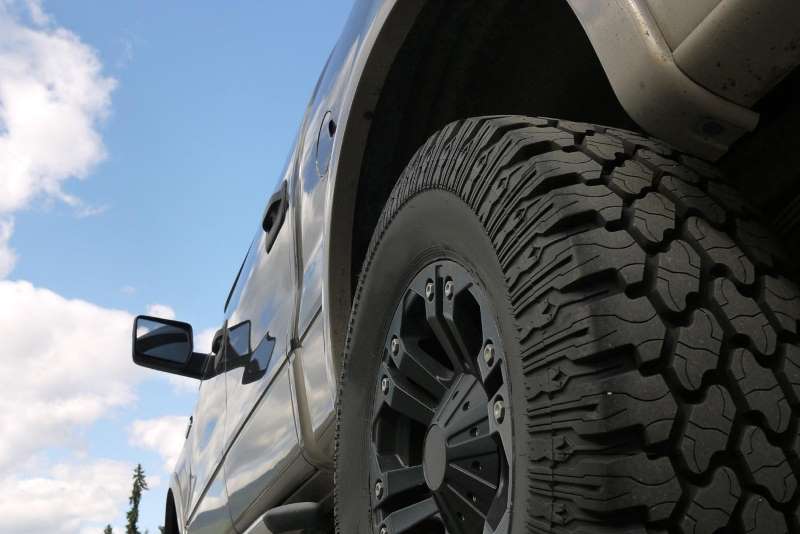 When you bought your pickup truck, you didn't do it because you wanted to blend in with all of the hundreds of sedans on the road. You did because you wanted to stand out.
One way to make sure you get noticed on the road is to invest in truck modifications. You could spend $10,000 to trick out your ride if you have the money. But if you're budget doesn't allow it, that's alright. There is still plenty you can do.
These wallet-friendly truck modification ideas can turn heads without emptying your bank account.
New Wheels 
Make a splash where the rubber hits the road. Whether you want bigger tires that can take you off-road or just want to upgrade your wheels an upgrade here can help you stand out.
While some tire upgrades require expensive lift kits or body modification, there are standard-sized options that can work. You can choose custom tires or new alloy wheels, too. 
A simple wheel size change can make the difference. Go anywhere from 15 to 24 inches or more to customize your truck's profile
Visit this page to explore some of the options that span from a few hundred dollars to several thousand depending on your budget, and what look you're going for.
Tonneau Covers
If you want to clean up the lines on your truck from any angle, consider covering the bed (or tonneau).
Hardcover option with pneumatic lift arms to add a sense of style to your truck. Softcover rollback options can do the same at a budget price. 
Either way, covering your bed can mean keeping your payload safe, dry, and out of sight. These cover options look great and add utility to your truck.
Lighting Upgrades
There are dozens of lighting options you can add to or modify on your truck. On the budget side consider pure white headlights or customer light covers to add a touch of character to your ride.
Other aftermarket options include custom bed lighting for mood or undercarriage running lights. If you are really looking to make that splash, consider an LED light bar mounted to the roof of your truck that makes a real statement.
Before settling on lighting changes, make sure you are up to date on the rules and regulations regarding lighting modifications in your state. Some states crack down hard on aftermarket lighting changes.
Running Boards
Running boards can not only enhance the look of your truck, but they can also serve a vital function, as well. Whether you've lifted your truck or not, some people have a hard time climbing aboard.
Running boards can help make it easier to step into or out of your truck for the whole family. You can even consider running boards that extend to your bed, providing an easy-loading step.

While chrome pipes are a popular choice for aftermarket running boards, the options are nearly endless. If you want to spend a little extra, you can light these with LEDs, as well to add a custom look.
Custom Emblem Decals
Maybe the least expensive options on this list are custom decals and branding options. Many brands and aftermarket companies make custom brand emblems you can use on your truck.
You can opt for the American flag Ford logo, color changes, or lit options, or brand your truck with the Batman or Autobots sign. The options for customization are endless.
While these custom truck modifications are a little more subtle than the others on this list, they can definitely get the attention you want.
Lift Kits
When you hear lift kits, you may immediately think of the 6+ inch monstrosities you've seen driving down the road. While those definitely demand attention, they are not the only options.
You can spend significantly less to lift your car an inch or two. Doing so can give you the option to increase your wheel size, highlight your running lights, or just get you up and over the rest of the traffic.
Save even more money by considering a do-it-yourself lift kit option. Just make sure you know what you're doing as you never want to compromise safety for a few extra bucks.
Wrap It
By far the best way to stand out on a crowded street is completely change the look of your truck. While a good custom paint job can cost you upwards of $8000-$10,000, for a beautiful custom multicolor paint job, there are options.
Instead of painting your truck, consider a vinyl wrap. It will cost you a fraction of the price and it comes with other benefits. Vynil will last forever and when you're done with it, just peel it off. Your truck's paint will be protected.
Most importantly, when you choose a wrap, the sky is the limit. You can put anything you can imagine on your ride.
If you want a simple gradient two-tone, go for it. If you want Wile E Coyote chasing the Roadrunner around your truck, by all means, go for it. Find a good designer and have fun with it.
Sound System
If you want to stand out without changing the look of your truck, look to the sound. While many trucks have notoriously bad sound systems, they are also relatively cheap to replace. 
You can replace all of your door speakers and the head unit for a reasonable rate. If that's not enough for you, feel free to throw a huge subwoofer in there and rumble the road.
Truck Modifications for Everyone
You don't have to spend an arm and a leg to install the truck modifications that will help you stand out on the road. There are options available for every budget point and every taste imaginable.
Continue to browse our site for everything you need to know about health, technology, the auto world, and more.