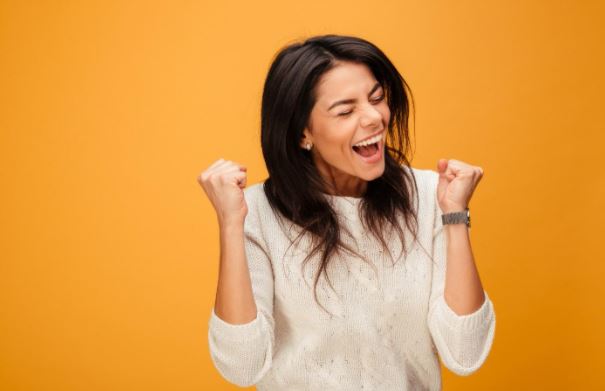 Would you like to take control of your life? Do you know there's more you could be doing to get the life you deserve?
Self-empowerment is a growing movement, and for good reason. We can all benefit from a more realistic understanding of who we are and what we're capable of accomplishing.
Here are some of our favorite ways to improve your self-esteem and empowerment. 
What is Self-Empowerment?
Self-empowerment is critical if you want to change yourself and your situation. It means that you take responsibility for your life and refuse to let others make decisions for you.
Self-empowerment goes beyond feeling that you've got what it takes to be your best. It's also about the practical steps that lead you to take control and make a real change. Acting on these steps means that you can begin realizing dreams that you had forgotten about.
Get Honest With Yourself
Before you begin planning for your future, it's critical to get honest about your situation in life. You won't, for example, want to make plans to become a global traveling musician if you've got kids in school. However, other goals might be well-suited to your situation.
Whatever goals you set should be aimed at making life better for yourself and those around you. You'll want to consider your strengths and weaknesses and how you can use your situation to your advantage.
You may, for example, have wonderful creativity, patience, and kindness. Yet you may be limited in terms of your mobility, or you may lack confidence.
In terms of your skillsets, you may have a gift for writing, visual arts, or budgeting. Consider how you can use your strengths to bring joy or peace to others.
Set Goals
Your goals should be realistic and well-defined. Instead of "I want to get rich by building my online business," consider where you can honestly see your business going in a year.
Maybe you want to build up a modest number of regular customers or develop an impressive website over the course of a few months. After two years, give a realistic estimate of how much you'd like to be earning annually.
Your goals should be measurable, attainable, and time-bound. This means you'll easily be able to see whether or not you've met them. You'll also want to give yourself a soft deadline so you make sure you're working to meet them regularly.
Build Your Skill Set
You may realize that you don't have all of the skills necessary to achieve your goals. You may, for example, need to take a few online classes in order to learn to build a website. Or you may need some help with advertising and marketing.
Lacking certain skills could make or break you as you set out to gain success. It may be well worth it to invest a little time and money into getting where you want to be.
Get Over Negative Self-Talk
Many of us grow up in environments where it's easy to get down on ourselves. Yet saying things like "there's no use" or "I can't do it" will impact your life in a number of ways.
Negative self-talk can decrease your motivation and increase your feelings of helplessness. Long term, it could even lead to depression.
Instead, catch negative thoughts before they begin to take control. Thoughts like "I'm good enough" and "I can do it" will really help you build your self-confidence.
If you aren't used to thinking positively, join the movement of self improvement with self-empowerment books and audio files. They will teach you how to reframe situations and find the positive so you'll be motivated to be at your best.
Create Healthier Routines
Believe it or not, practices like yoga can help release stress and improve your concentration. Through practicing it a little each day, you may notice a boost in your mood and an increase in your inspiration.
Good food choices like brown rice, sweet potatoes, and eggs can all help you feel more energetic without causing a sugar crash. They can also help you to get the fiber, vitamins, and minerals you need to stay healthy.
Sleep Well
Sleep is important to a lot of the functions in your brain. It can help you stay sharp and make it easier to remember tasks and facts. Sleeping well can also improve your mood and make you less irritable.
If you want to accomplish your goals, aim to get between seven to nine hours of sleep each night. 
Develop a Growth Mindset
When you're learning a new skill or setting out on a new career path, a growth mindset is key. This means that you can cultivate new qualities and skills through effort. Those with a growth mindset fix their mistakes and grow from them rather than feeling paralyzed.
Surround Yourself With Positive People
Many of us stay stuck in negative patterns because those we live or socialize with are unmotivated or lazy. If you've got goals for your life, surround yourself with others who are working on theirs.
Join clubs or find online communities of others who are committed to empowering themselves. The energy is contagious! If you can't avoid the negative voices in your life, try to at least limit the time you spend with them.
Don't Give Up
It's easy to get discouraged when there are obstacles on your path toward being your best. These aren't uncommon and are to be expected. Have confidence in yourself and your dreams as you look forward to your future!
Moving On
Self-empowerment is a liberating experience that allows you to move beyond negative mindsets and look forward to accomplishing your goals. With a little research and some basic life changes, you could be enjoying a new life in no time!
Don't stop getting smart about your health and lifestyle now. For more great advice, read our blog today.