According to One Poll for Groupon, the average woman spends $313 per month on her appearance.
Now, that may not seem like a huge number, but that adds up to nearly $4,000 each year. In a lifetime, then, the average woman would dedicate $225,360 to maintain her looks.
All of that's to say that it makes sense why you'd be searching for ways to do beauty on a budget. And, luckily, you're not the first one to seek out cost-effective alternatives for the products and services you get now.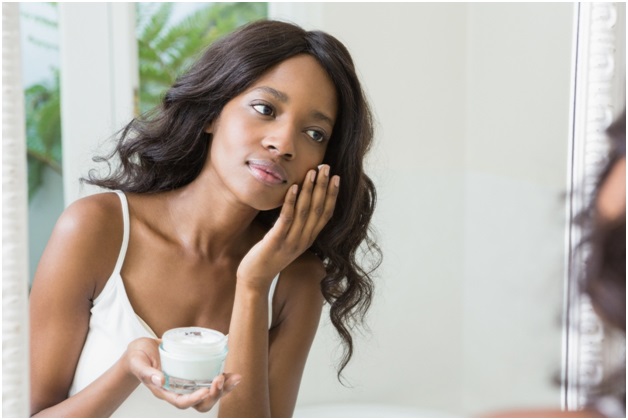 Here are ten of our best tips and product suggestions.
Reduce Redness With A Tool in Your First-Aid Kit
If you have cortisone cream on hand, then you have a quick, easy and inexpensive way to reduce redness in your skin. This is a particularly helpful tool when you break out before a big event, for example. Slather some onto acne, and, soon enough, your skin will calm down and return to its normal hue.
Get Both Sides With Your Mascara
You want longer lashes, but you don't want to spend the money on extensions or falsies.
Instead, try this easy tip the next time you put on your trusted mascara. Swipe it onto the underside of your lashes, of course, but brush some onto the top of them, too. Getting mascara on both sides plumps and volumizes in a way that mimics the extensions you want.
Keep in mind that this trick only works if you do the bottom and top of your lashes, one after the other. If the bottom of your lashes get dry and you apply another layer to the top, things could get clumpy.
Find Cheaper Dupes For Your Favorite Products
On that note, you could save big on your daily makeup routine by finding budget beauty products. In many cases, you don't have to sacrifice your look for a cheaper option.
For example, you might swap out your go-to products for options from a cheaper, sustainable brand. Some ecological beauty products allow you to pay for packaging once. After that, you just pay to refill the containers, making them much more cost-effective.
Head to the drugstore to stock up on even more budget-friendly options. Beauty experts often review and choose favorites from well-known brands including Maybelline, L'Oreal and Revlon. You can often find dupes for your favorite high-end formulas from much more expensive options.
Cut Back on Skincare
If you're in a pinch, you might not need to follow that ten-step skincare routine each night. Yes, clearing out serums and lotions from your medicine cabinet won't ruin your skin.
Instead, it'll save you money to go back to basics. Just keep a good cleanser, moisturizer and sunscreen on hand. Those three products will clean, nourish and protect your skin — and, whether you're on a budget or not, those are great results for your skincare routine.
Buy Online 
The internet is your greatest resource in finding budget beauty products and techniques. Makeup gurus will take to YouTube and give tutorials. You can find dermatologists on TikTok designing the best cheap skincare routines. And good old Google can help you find product reviews, compare prices and find cheaper alternatives to your favorites.
On top of that, online shopping gives you access to great deals and discounts. Many brands will put coupon codes on their websites to lure you into buying. Even well-known companies do this — just look at this hack to get Bath and Body Works free shipping.
Stay Away… Unless There's a Sale
On that note, don't tempt yourself with makeup counters and skincare samples. Stay away from your favorite shops unless you know they're having a serious sale. It's just not worth the temptation if you're trying to keep things in line with your budget.
Don't Forget About DIY
So many high-quality beauty products can be made with ingredients already in your pantry. Again, the internet is your friend here. Get online and look for DIY alternatives to your favorite skin care, hair and beauty products.
You'll find a slew of ideas when you start searching the web. Here's one to get you started: cut mouth and eye holes into a sheet of aluminum foil. Then, throw the sliced-up foil into the freezer.
Once the sheet has gotten nice and chilly, press it onto your face for 10 minutes. The cold mask will firm up your skin, soothe redness and shrink pores, all of which improve the appearance of your skin.
Ditch Makeup Wipes
No matter how convenient they are, makeup wipes are not cost-effective.
Instead, purchase a bottle of micellar water and some cotton pads. Altogether, your purchase will probably be cheaper than a pack of makeup pads. The makeup-removing solution will last longer, too.
If you need further inspiration, then know that makeup wipes create a lot of waste. And many micellar water users find it much more effective than the alternative, too.
Whiten Your Smile With Baking Soda
At-home whitening kits cost a lot of money. So, if you want to save cash and brighten your smile, consider this hack.
All you have to do is mix some baking soda into your toothpaste. Those who have used this hack say it's cheaper than whitening strips, and it gives you faster results, too.
Revive Hair With Baby Powder
You could spend $10 on a bottle of dry shampoo. Or, you could try this hack, one that's easy to do if you raid your baby's changing table.
Grab the baby powder and sprinkle that over your roots to soak up any lingering grease. Your hair will look cleaner, and you can put off shampooing and conditioning for another day.
Beauty on a Budget
These are only ten of the many methods to get your beauty on a budget. Find the hacks that can replace your go-to treatments, then work them into your routine. Soon enough, you'll forget about your high-cost regimen — in many cases, the DIY or low-cost alternatives are just as good.
Need more fashion and beauty advice? Click here for more.