A lady would always like to look pretty perfect every day, regardless of the occasion. In fact, you do not need to attend a party or any event just to make your hair straight, curly, wavy, braided or tied. In fact, to wake up in the morning with your family, friends or loved ones, is a reason that is good enough why you have to keep your hair in a good shape and style.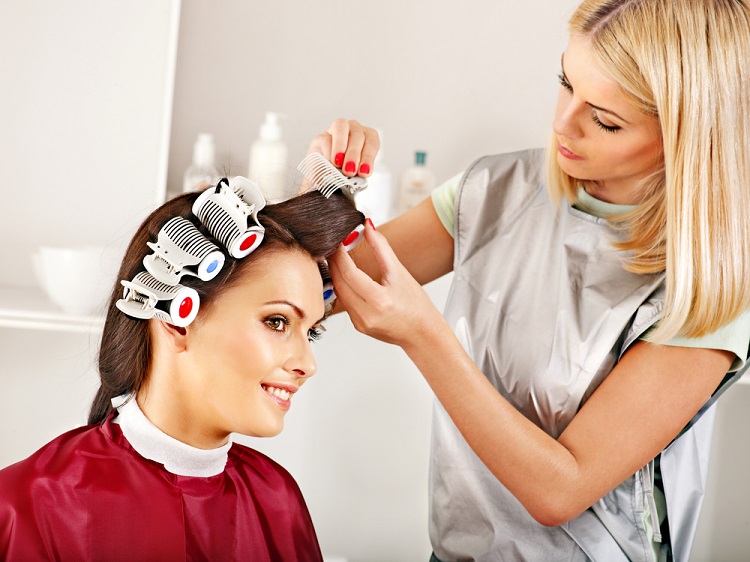 Let's say that you have a long straight hair. Now, how would you like to change your appearance? Well, having such straight hair is actually an advantage. You have a few options, anyway. Basically, you may go to the salon and wait for a long line because other ladies are also waiting for their turn. But the best thing that you can do is to buy your own hot rollers and learn how to use it. This will surely help you boost your fashionable look and style.
Now, what you need to worry next is about how you are going to choose the best hot rollers available in the market. I'm sure that you will always have several brands to choose from. Therefore, you have to consider a few things to meet your needs.
The Size
You wanted to have a curly and wavy style for your hair, right? Now, what do you think will suit with the length of your hair?
If you are going to use bigger hot rollers, then the curls will actually look natural. Indeed, it is a perfect choice when you would like to enhance the volume as well as the roots of your hair. While using a smaller hot rollers will give you a tighter type of curl, which will give you a random style.
Well, if you would like to use both sizes, then that would be a good idea, too. This will give you a fresh and a creative style of hair. I guess, this will also give you an elegant and fashionable appearance. Just keep in mind that a longer hair needs bigger hot rollers. And then, ladies with shorter hair will surely go for a smaller hot rollers.
Number of rollers
Most hot rollers are bought per set. In my opinion, it would be more expensive to buy per piece. Therefore, I suggest you to pick a set.
Ladies with fine hair must choose a set with 8 hot rollers in it. While those ladies with thick hair may use 16 hot rollers. Be reminded that there is usually the same sizes in each set. Now, if you prefer different sizes, then choose different sets, too.
Materials Used
With a type of hair that is slightly wavy in nature, I suggest you to use a ceramic-infused hot rollers. It is designed with a very invasive heat and then, this material also emits ion. This is very helpful to keep your hair healthy and naturally shiny as well.
For a long curl that you would like to last longer, choose a wax material. This will aid in retaining the heat because the core is filled with wax. By the way with this wax material and, if you have a longer hair, then it would easier for the hot rollers to work on your thick hair.
A very common material is also used and that is plastic. With a sponge hot roller, you will surely experience a softer hair because it retains moisture, causing your curled hair to last bit longer than expected. Therefore, it is also an ideal choice for versatile type of hairstyles.
Type of Hot Rollers
The first one is the ribbed type. This hot rollers are holding your hair firmly in its ribs. Though, you will find it easy to set-up. And then, you will also have no problem when removing the rollers because you won't need much effort to do that.
The second type is the flocked, which is ideal for larger curls. This is also a great choice because you can expect it to last longer.
Heating Up
It is very important to also consider the heating mechanism of your machine. There are dry hot rollers that are designed with multiple heating settings, anyway. Indeed, these are versatile. However, the decision will always depend on your type of hair and other preferences.
A conduction type of heating is done at once and every roller has a slot. After this, you may start the styling process. Other heating mechanism uses the induction technology, which allows you a 10-second heat – indeed, this is very fast. It is an ideal type for ladies, who are always in a hurry or do not have ample time to prepare her hair style. Using steam technology is also good because it will last longer, but this needs water and also patience – you need much time for processing and styling as well.