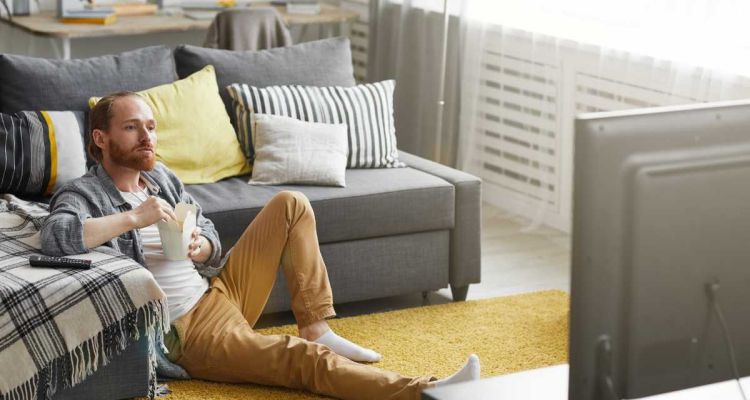 Men's apartment is difficult to decorate. When it comes to decorating men's apartment, there are several things that one need to consider. Especially for the one's who have no clarity on what look they are trying to pull, it becomes even more challenging. Here, in this article, we are going to discuss with you some of the best apartment decorating ideas for a bachelor pad. So, if you are working on giving your apartment a new look, this is something that you should check out. 
Tips to decorating men's apartment
We have accumulated some good ideas for men who are looking to redecorate their homes. All these tips will help you bring a new vision to your apartment. So, let's start with these tips. 
Have you ever come across a living room without a couch? Be it a family home or a bachelor apartment, having a comfortable couch is a must. It will not only provide you with a comfortable space to rest upon or attend to guests but will also add a spark to your living room. Especially when you are decorating a bachelor's living room, make sure that you go with the leather sofa. Leather is not just durable but also adds a manly vibe to the room. 
Another thing that you must consider while designing your living room is the area rugs. A perfect selection of the area rug can finish the entire look you are opting for. In addition to bringing colour to the room, these rugs will also add cosiness to the bare tile or wooden floor. Some of the cool ideas of placing area rugs include – edge of the bed, under your sofa, and even a coffee table. Always choose the colour of the rug smartly. 
Add some art to the walls 
The next thing you need to do is add a few paintings of your choice on the walls of the room. Right from the bedroom to the living room and even in the kitchen, you can decorate your walls with different arts. Pick the ones that speak to you. The selection of art will reflect on your taste and will bring a personalized touch to your home. 
Another very cool Apartment Decorating Idea For Men is to add indoor plants to your place. Decorating your home without adding a touch of green can make it dull. This is why it is essential that you opt for some real and artificial plants or flowers to decorate your bachelor pads. 
Conclusion
These are some of the tips that will help you decorate your apartment with a new look. It is essential that you decorate your bachelor pad the way you want and with the tips mentioned above, you can easily do that. In case you are looking for more cool ideas to decorate your bachelor pad, here are a few tips for you. Check now.