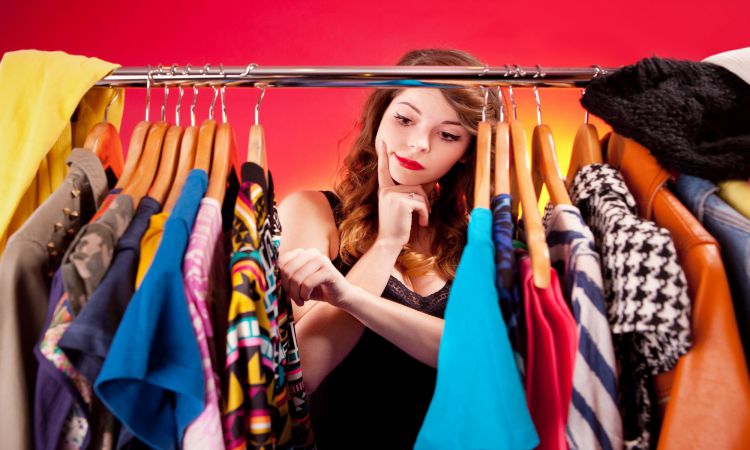 Do you want to learn how to be a fashionable woman?
There are several style tips for women that can help you look your best. If you want to know what they are, keep reading.
After learning these style tips, you'll be able to dress in a way that makes you feel confident and beautiful. So what are you waiting for? Start reading now and learn how to be stylish!
1. Be Confident
There is nothing more attractive than a woman who knows she looks good.
Wear the styles of clothes that make you feel confident and beautiful, even if they aren't in fashion at the moment. Stand tall with your shoulders back so everyone can see how successful you are!
The best part? You don't have to get it right all the time to look fashionable. Try out new things until you find what works for you.
After all, being fashionable is as much about how you feel on the inside as how you look on the outside. It's okay to have a bad day and not wear your favorite outfit.
If wearing something makes you uncomfortable or self-conscious, don't do it! Fashion isn't worth sacrificing how confident you feel in yourself.
2. Dress for Your Body Type
Not all styles of clothing look good on every body type.
Figure out which styles and colors look best on you and stick to them. You'll feel more confident in yourself when you wear clothes that compliment your figure.
Don't be afraid to experiment a little bit, but always keep in mind what looks good on you. For example, if you have a curvier figure, try wearing dresses or skirts that flair out a little bit. It will help balance your proportions and make you look even more fabulous.
On the other hand, if you have a slimmer figure, try wearing tighter-fitting clothes to create the illusion of curves. There are tons of different women's style tips to help you look how you want to.
3. Wear the Right Underwear
Undergarments are just as important for how you look in a dress as the dress itself.
Wear a bra that fits properly and is comfortable for your figure type. It should be able to support you without feeling too tight or uncomfortable.
Likewise, wear pants that fit well and don't ride up. Nobody wants to see your underwear lines sticking out from under your clothes.
Both of these items can make a big difference in how you look and feel in your clothes. So make sure to take the time to find the right ones for you.
4. Accessorize
A great way to change your look without spending a lot of money is by adding accessories.
There are so many different accessories that you can add to your outfit, from hats and scarves to belts and necklaces. You can create entirely new looks by changing up your accessories with just a few pieces.
This tip also helps if you're unsure of what clothing style to wear. Depending on the occasion, accessories can help dress an outfit up or down.
So don't be afraid to experiment with different accessories until you find what works best for you. Just make sure that they all go well together in color and style.
The American Hat Company is one such brand that makes hats for women that are stylish and timeless.
Top Style Tips for Women
These are some style tips for women that you can use. Follow them and be more confident every time you look in a mirror.
We hope you've enjoyed reading this post. If you did, please continue reading our blog for more women's fashion advice, outfit ideas, styling tips, and how-tos.