Are you afraid of flooding and you're asking, "How much flood insurance coverage do I need?" Read this article to learn more.
Once your home is flooded, it's too late to think about getting insurance.
Instead, you need to prepare ahead of time and consider the benefits of flood coverage before a disaster strikes.
For anyone who's ever asked the question, "How much flood insurance coverage do I need?" finding answers can seem daunting.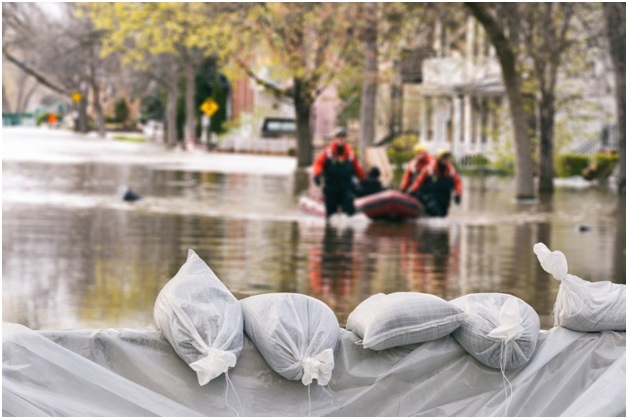 Here are some helpful ways to discover your risk of flooding and resources to help you find the coverage you need.
Flood Zone Homes
When you purchase a home in a high-risk flood area, your lender often requires you to buy flood insurance. If you're getting approved for a mortgage, it's a good idea to ask your lender about flood insurance requirements.
Your realtor may also be able to help answer the question, "Should I get flood insurance?" It's one of the many questions they're experienced in answering, and they'll be a great resource for you. They can also provide local resources to help you with the right coverage for your new home.
Exactly How Much Flood Insurance Coverage Do I Need?
Most home owner's insurance plans do not cover flooding. If you want to have coverage for flooding, you'll have to pay for it separately from your regular home owner's insurance policy.
Check a map to help you find out if you're in a flood zone. This Betterflood.com info can help you find your location and determine whether it's a good idea to get insurance. It also compares the prices of different insurance options to help you shop around.
Even if you're not in a flood plain, you can buy flood insurance. Low-risk areas still get floods, and having insurance can help cover the damage.
What Does Flood Insurance Cover?
If you've seen the high sticker price on flood coverage, you may be asking yourself, "Is flood insurance worth it?" It's helpful to know exactly what's covered by your flood insurance plan.
Most flood insurance plans cover direct physical losses. This includes losses both to your personal belongings and to your home and other structures on the property.
That means problems with your HVAC, built-in appliances, walls, stairs, and anything attached to the home are all covered under the portion of the structure. Under the belongings section, the non-attached items are covered. These things include home decor, clothing and furniture, and valuables, as well as portable appliances like microwaves, washer, dryer, and window AC units.
What Counts As a Flood?
Floods are any occurrences of water from the ground seeping into your house. If rain from the sky damages your house, it wouldn't fall under flood insurance coverage. More than likely, your home owner's insurance would pay for damages instead.
Even a natural flood doesn't always count as a disaster, though. FEMA's information about disaster assistance can help you decide if you qualify.
Protecting Your Investments
Now instead of wondering "How much flood insurance coverage do I need?" you can rest easy. Use these resources to find out whether you're living in a flood zone.
Knowing what counts as a flood is helpful, too. Now that you understand what a flood policy covers, you can evaluate your risk.
Did you find this article helpful? Check out the rest of our website for more information!