People that skip breakfast are missing out on essential vitamins and nutrients the body needs, such as vitamin C and calcium. Plus, adults that skip breakfast in the morning are more likely to consume more sugars, carbs, and saturated fat.
There's no doubt that breakfast is an important part of the day, but what if your breakfast routine is starting to get boring?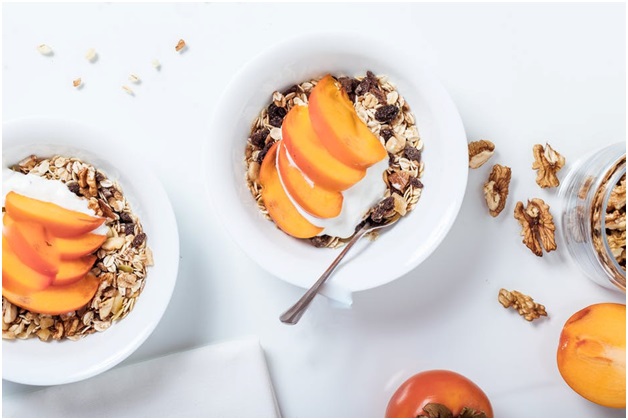 We're here to inspire you to get cooking again with some recipe twists! Here are some breakfast ideas you can use the next time you're tired of the same old cereal and toast.
Breakfast Oats With a Twist
Instant oatmeal is quick and easy to make, but it can get old after a while. Consider starting your morning with some healthy breakfast oats topped with flavorful fruits, chocolate, or jams.
Start by making overnight oats. Simply begin with some rolled oats, which tend to be the best type for this recipe, milk or a dairy milk alternative, greek yogurt, chia seeds, honey, or maple syrup, and add in anything extra you wish.
You only need oats and milk to make basic overnight oats, but most recipes call for extras to make it more creamy and flavorful.
You'll need to let the oats soak a minimum of two hours, but overnight is best. In the morning, you'll have a flavorful and healthy breakfast!
Maple Chipotle Bacon
There's nothing quite like waking up in the morning and smelling bacon. And while classic bacon goes well with every breakfast dish, sometimes you might want to mix it up.
If you're looking for simple breakfast ideas, you can't go wrong with this maple chipotle bacon recipe.
Start with a pack of quality sliced bacon and preheat the oven to 400°F.
Grab a small bowl and combine 1 teaspoon chipotle chili powder with 1/2 cup maple syrup. Stir ingredients.
Place a half-pound of bacon on a foil-lined baking tray. Cook the bacon for between 15-20 minutes.
Remove the baking tray and brush the mixture onto the bacon. Make sure to coat both sides of the bacon. Cook for an additional 5 minutes, then remove and let the bacon cool before serving.
Cake for Breakfast (Almost) 
Are you looking for a special breakfast for someone's birthday? Birthday Pancakes are one of the best breakfast ideas for kids, but adults can enjoy them too!
This recipe calls for a sweet take on a breakfast classic, and you can decorate them with a sweet birthday cake topping, confetti sprinkles, and even a candle if you want!
It's sure to make the birthday boy or girl feel special.
Looking for More Breakfast Ideas? 
We hope these breakfast ideas inspired you to wake up and create something special in the kitchen. Cooking is all about learning new recipes and trying different ideas. Don't be afraid to experiment and try new flavors and foods you never thought of before.
If you're looking for more inspiration, you can find some easy breakfast ideas in our Healthy Foods section. Take a look to find some new dishes!