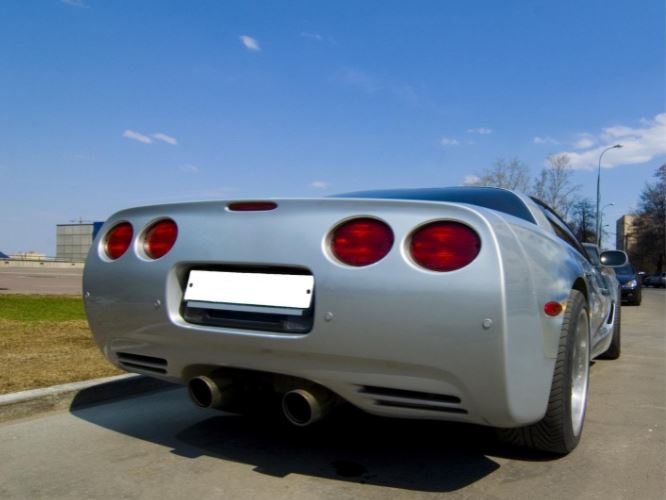 There are more than 275 million registered vehicles in the United States. It can be difficult to stand out.
Custom accessories can bring a unique look to your car. They can increase style as well as performance. There are so many options to choose from, which ones you go with will depend on your lifestyle and budget.
The information below lays out some of the most popular options for car customization. Accessorizing your vehicle will help make it look great and be more comfortable to drive.
External Upgrades
Upgrading your car's major parts or components is a great way to make it stand out. But there are other reasons besides aesthetics that you will want to consider these custom accessories.
Wheels
New rims are a popular vehicle upgrade, partly because the options are almost endless. Personalized wheels can give your vehicle a unique look. But you may not know that they also can increase performance.
For instance, custom forged wheels come from a single piece of metal. This means they are lighter while offering increased strength. This translates to better acceleration and handling on the road.
Also, customized wheels are often stronger and more durable than factory ones. So you can expect them to last a long time and even increase your car's value. 
Window Tint
Custom window tinting affords many different options for your car. You can choose from many distinct styles, including metallic shine or a matte finish. There are different colors to pick from as well, from classic charcoal to gold or blue.
Window tint is achieved using different materials, like dyed film, metals, carbon, and ceramics. Each comes with distinct benefits and price points.
Besides a unique look, window film protects from the sun's ultraviolet rays. The American Skin Cancer Foundation recommends window tinting to help prevent skin cancer.
Depending on the type of film you buy, this also can help deflect heat from the sun, which allows better regulation of your cabin's temperature. Window film also gives you more privacy inside your vehicle and helps guard against theft.
Paint Job
Of the best ways to make your vehicle unique is with a custom paint job. Things like metallic paint will make your car look great, even at nighttime.
A paint job can make even an older car look and feel like new. It can conceal or eliminate the damage done from weather, like fading from the sun. For this reason, a custom paint job can increase the value of your vehicle.
Car Cover
A great way to protect your new paint job is with a car cover. If you don't have a garage, investing in a car cover can help protect your vehicle from the elements. Sunlight can fade your car's paint, and even dust or pollen can scratch it.
Besides protection against the weather, a cover will keep your car clean. So, you won't have to wash it as often or worry about finding it coated in a layer of pollen.
Custom Bumpers
Custom bumpers are a popular upgrade for reasons of style and functionality. Unique bumpers can make your car stand out with a custom look.
Companies like True North Fabrications specialize in custom bumpers for off-roading vehicles. These improve strength but also allow for their own accessories, such as the addition of skid plates or lights. If you want to add a winch to your vehicle, then a custom bumper can make this possible.
Internal
Upgrading your car's exterior can make it look and drive better, but the interior is important as well. There are many car accessories you can pick up to make your ride more comfortable and inviting.
Cargo or Seat Cover
Protecting your vehicle's upholstery can go a long way to helping retain your car's value, not to mention keeping it looking good. This is especially true if you have young kids, pets that travel with you, or if you do a lot of outdoor activities.
Cargo mats or seat covers can offer such protection against pet hair as well as dirty shoes or clothes. They are easy to install and can provide an added level of padding to seats.
Custom Floor Mats
Upgraded floor mats look good and provide better protection to your car's floorboards. Custom-fit mats will not slide around or bunch up, and they are easy to remove for cleaning. These also will cover every square inch of upholstery on your vehicle's floor, so you know it is protected.
Phone Holder
Smartphones have replaced almost every other electronic device in our lives, and GPS is no different. Free-standing GPS navigation devices are a thing of the past. If you are someone who relies on your phone for directions, a good phone holder is a wise investment.
There are lots of different options for these, including different mounting systems. Some sit on your cup holder or clip to an air vent, while others sit on your dash.
Some phone holders have brackets that secure your phone. Others use magnets that require no adjustments before mounting.
Traction Pads and Tow Straps
If you are someone who likes to be prepared, then traction pads and a towing cable may be items you consider adding to your emergency gear stash. You place traction pads underneath a stuck vehicle's drive tires. They act as a grip so the car can drive out. 
Tow straps combine strength with flexibility. Their ability to stretch means they are less likely to damage either the vehicle that is pulling or the one being towed. They are lightweight, and you can store them in your vehicle's cargo compartment.
Trunk Organizer
A trunk organizer is a great accessory for keeping the cargo compartment of your vehicle straight. You can find ones that use velcro or straps to ensure they don't slide around or tip over during transport. And many of the ones available are removable and compactable, so you can stow them when they're not in use.
Trash Can
Most vehicles do not come with a trash can. If you want an easy way to keep receipts and candy wrappers off the floor and out of the cracks between your car seats, then a trash can is what you need.
What size and design you select will depend on the layout of your vehicle's interior. Some strap to a seat or console. Other, smaller ones that sit in your cup holder are ideal for small pieces of trash.
Find Custom Accessories Today
Now that you have an idea of the different types of custom accessories available, you can pick and choose which ones will complement your vehicle. If you found this information useful, be sure to check out some of our other posts on lifestyle, health, technology, and many other topics.