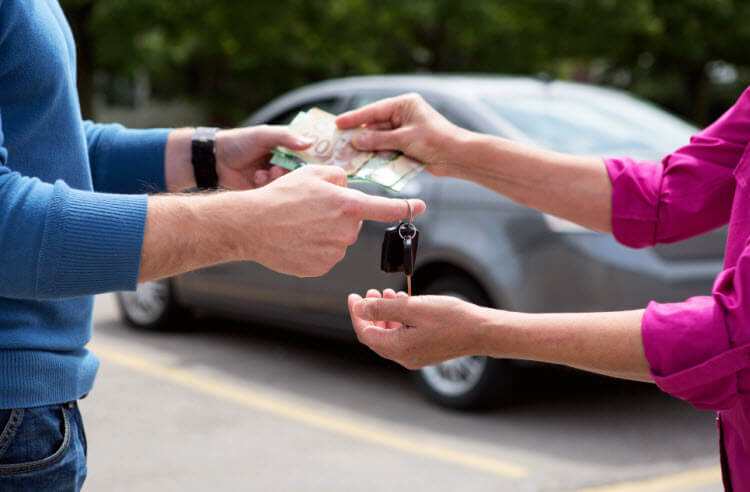 In order to set a feasible selling price for your used vehicle, you must consider its model, condition, and mileage. At such times, sites like NADA book info can be handy. Such websites provide an accurate valuation based on market and transactional data. While the former assesses the future of the auto market, the transaction data indicates the car's current worth.
The used-car guide published by NADA displays values across different sales channels. A monthly publication of these value types, whether retail, trade-in or loan, reflects real price market movement minus the random volatility. It is worth depending on such honest sources of information as they serve as a valuable guide.
Vehicle's Book Value
When selling a car, you must use such websites along with smart negotiation tactics to get the best value for it. Such websites determine book value based on book values gathered from trusted sources and analyzed using unique evaluation algorithms. 
NADA or National Automobile Dealers Association publishes reliable guides for you to understand your vehicle's value before selling it. The valuation of your car as arrived at by NADA centers around local market demand, retail and wholesale prices.
You require a trusted evaluation tool whether you are selling your vehicle privately or trading it at a dealership. NADA guides enlighten you on your car's worth, making it a popular car value estimator. Besides, a reputed customer advocacy company owns NADA.
Here is how NADA books benefit you at the time of sale:
Provides a Broader Picture
Considering NADA books cover various sale points, you are likely to get the answers you are seeking irrespective of the approach you eventually choose. The values listed for your car's brand and model give you an idea of how much you can expect from the impending sale. 
Delivers a Valid Pricing Guide
Other valuation guides do not have access to sales exclusively made by NADA-affiliated auto dealers. NADA's average pricing list is compiled after analyzing individual sales transactions' scores, thereby covering unique data points. 
In comparison to other guides, NADA presents the most reliable and valid pricing inputs. 
Depreciation Percentage is not Standard
Since used vehicles depreciate at differing rates, NADA does not believe in using a standard depreciation percentage across car models. Micro and macroeconomic factors along with retail and auction sales and judgment allow these valuation books to portray the used vehicle market accurately.
Factors Affecting Car Valuation
The value of a used car is usually determined based on: 
Mileage

: it can neither be too low nor too high. High mileage indicates that the car has been used frequently, and some parts may have been subjected to more wear and tear. Lower mileage indicates that the vehicle hasn't been used frequently enough, and hence some parts may have gotten weak. 

The visual condition: minor imperfections like scrapes and chipped paint. Visible dents, rust, torn upholstery, and non-functioning features negatively impact the car's value.

Paint colors: classic blacks, whites, and greys, never get outdated, unlike trendy new colors.

The geographical location: convertibles and sports cars are more in demand in warmer states, while SUVs appeal to those residing in colder areas.