Considering the short-term training and positive job outlook, it's no wonder there are so many heavy and tractor-trailer truck drivers in the United States. However, it's more than a job; driving a heavy truck is a lifestyle that many love due to the feeling of freedom and the open road.
If you've always wanted to become a truck driver, you may have asked yourself, how many hours are truck drivers allowed to drive? There is a limit placed upon drivers for safety reasons, and it's vital to understand the rules if you want to take this career path.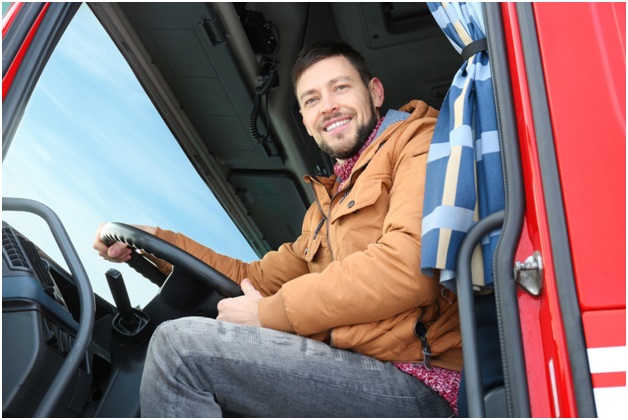 Read on to learn how many hours truck drivers can safely remain on the road and what they're required to do.
How Many Hours Are Truck Drivers Allowed to Drive? 
The Federal Motor Carrier Safety Administration (FMCSA) has strict regulations on how long a driver can be on the road. The Hours-of-Service Regulations differ somewhat, depending on whether it's a property-carrying truck or if there are any passengers.
Truck drivers can be on the road for a maximum of 11 hours in a 24-hour period.
Property-carrying drivers can drive a maximum of 11 hours after a period of 10 consecutive off-duty hours.
There is a 14-hour limit, which means drivers must not drive beyond a 14th consecutive hour after they return to being on duty. It's important to note that additional off-duty time doesn't extend those 14 hours.
Drivers are also required to take a 30-minute minimum break after they've been driving for eight cumulative hours.
Finally, there is a 60/70 hour limit. A driver cannot drive after 60/70 hours on duty in 7/8 consecutive days. They must take 34 consecutive hours off duty to restart the period.
If you're interested in joining truck drivers as a career, take a look at these available transport jobs to get started. Your training will cover all the rules and Hours-of-Service Regulations.
Other Acceptions
The best truck drivers know the above regulations like the back of their hands and follow them diligently. However, there are also certain situations in which drivers may extend the driving limit.
Severe weather and other adverse driving conditions can hinder a trucker's timeline. Drivers may extend the 11-hour maximum and the 14-hour limit by a maximum of two hours if they face any adverse driving situations.
There are also sleeper berth provisions. Drivers may split the 10-hour break into segments, although one segment must be no shorter than 7 hours. A 7-3 split allows truck drivers to split the break into one 7-hour period and one 3-hour period.
When segments are used together, neither of them will count against the 14-hour limit.
Keep On Truckin'
How many hours are truck drivers allowed to drive? The general rule is a maximum of 11 hours within a 24-hour period. However, there are many variables that drivers need to consider as well, which you'll learn about in your training.
If you're interested in a career as a truck driver, find a good company and start living the trucker lifestyle.
To find more useful employment advice and make the most of your career, check out some of our other articles, and be sure to come back for all the latest tips.