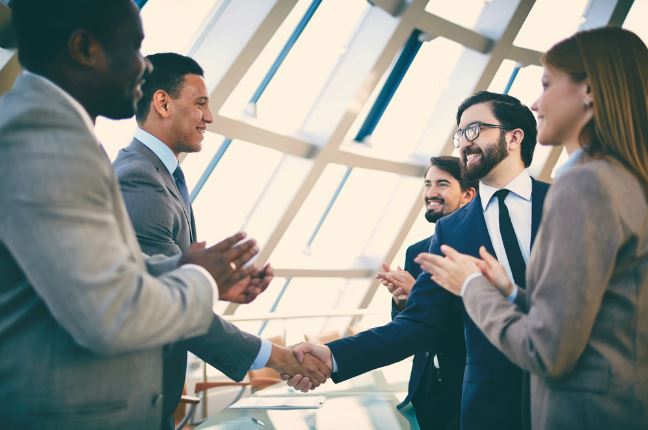 Every salesman has visions of being the next Wolf of Wall Street, closing impossible deals, and making a 6 figure salary. 
In reality, most people don't make it that far. They stay stuck in the same grind of repetitive pitches that sometimes lead to a deal but mostly end in disappointment. 
But a "Wolf of Wall Street" isn't born without training; skills must be nurtured and developed. That's good news for you, it means that you can learn to be a great salesman and achieve your goals. 
Read on to learn how to be a better salesman.
Be an Expert
One of the most obvious and best sales tips is to know your product inside out. In 2021, your customers have access to a plethora of information on the internet. So knowing the basics isn't enough. 
You need to prove excellent product and market knowledge and answer any question with absolute confidence. The crucial part of salesman-client relationships is building trust. If you're not an expert, it will be blindingly obvious and you will not close that deal. 
Use a Sales Script 
If you're relying on the right words coming to you in-the-moment, that may be where you're going wrong. Although you need to be adaptable and flexible to the client's needs, you also need to guide the conversation in a particular direction. 
That's where a sales script comes in; if you've been wondering how to be the best salesman, it may be the answer. A great script keeps the conversation organized and logical. 
A winning script helps you close a deal with commitment rather than an 'I'll get back to you on that.' There are plenty of resources available; this example of a final expense sales script details the entire process, including the final closing dialogue. 
Believe in Yourself and Your Product 
To be a better salesman, you need to amp up the confidence. The best way to grow confidence, know that what you're doing is right. 
Your clients do need your product, and you are the right person to provide that service. 
Believing in your product is easy if you love the product. If not, spend some time reviewing positive customer testimonials, your company website, and think about how it has improved lives. 
Believing in yourself is easier for some than others. But, if you're putting in the work, there's no reason you can't be a great, confident salesman. Work on your self-esteem, think about your past successes and invest in CPD to improve your sales techniques. 
The 101 on How to Be a Better Salesman
So now you know how to be a better salesman; you should be feeling more confident already. 
Time to get cramming about your product, motivating yourself about the cause and your own capabilities. You'll be ready to go out there, a changed salesman in no time. 
Did you find this article helpful? We've got plenty more; check out our page for all things careers, health, lifestyle, development, and more!