If you've been entertaining the idea of building a home gym, but for some reason you've always put it off, this is the perfect time to revisit that idea. With the price of a gym membership to consider and the current situation where everything seems to be done online—yes, even your favorite trainer has an online presence—it's easier and cheaper just to build your home gym. Put it off no longer; your dream of building a home gym starts now.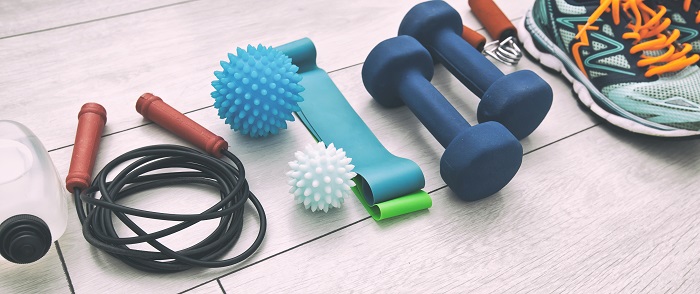 Find space
Before anything else, consider where you're putting up your gym. Your gym space should have enough room for a yoga mat, where you can do your stretches and core exercises. Having established that, the exact dimension of your home gym will depend on how much space you have and what workouts you expect to do. If you plan on doing high-intensity interval training or HIIT, you might need more space, not to mention a solid enough surface to jump on.
Weight training with all the equipment would require a whole room. For apartment dwellers, if you have enough space, you could reserve an unused corner in your living room or bedroom for your gym. A roomy back porch or a patio will do nicely if you could swing itand if the local climate allows it. Ideally, a spare bedroom or a vacant garage would be perfect for your home gym.
The equipment
Surprisingly, you won't need a ton of gym equipment or bulky apparatus to make a home gym You can find gym equipment that are both small and inexpensive and perfect for a home gym.Also, you'd need exercise mats which are thicker than yoga mats. You'll also be needing gym mats for your equipment to sit on.
Cardio – If space is a problem, you could skip the treadmill and just buy a jump rope instead. Of course, you could just run outside, and that would take care of your cardio, but that's not a home gym, is it?
If you could manage it, there are treadmills that you could buy that fits your budget from any one of your favorite online stores—Facebook Marketplace is always an option.A treadmill could give you a serious cardio workout and is a nice investment.You could also go for a stationary bike if you want ease of use, less risk of injury, and greater durability.
Strength – If you have the space and the inclination for some serious weight training, get one of those weightbenchesor multi-gyms, especially if what you have in mind is building a crossfit home gym. A weight bench is for those who are serious about building muscles. Of course, getting a weight bench means you also have to obtain a set of dumbbells, barbells, plates, and other accessories.
This set-up is ideal for someone who wants to build muscle and burn fat. On the other hand, a multi-gym helps you train different muscle groups, including your upper and lower body.This set-up is great for all fitness levels and goals, whether for fat loss, body toning, or muscle gain.Any one of these pieces of equipment can be a centerpiece of your home gym.
However, if you are going for a minimalist set up that does not compromise your fitness goals, there are less-bulky alternatives. You can invest in a kettlebell, a set of dumbbells, adjustable dumbbells, and a set of resistance bands to get the same muscle toning and building, but without the storage concerns. You can also attach a pull-up bar to your door frame, which is one of the basics for a home gym. Pull-ups are great for building upper strength and core muscles.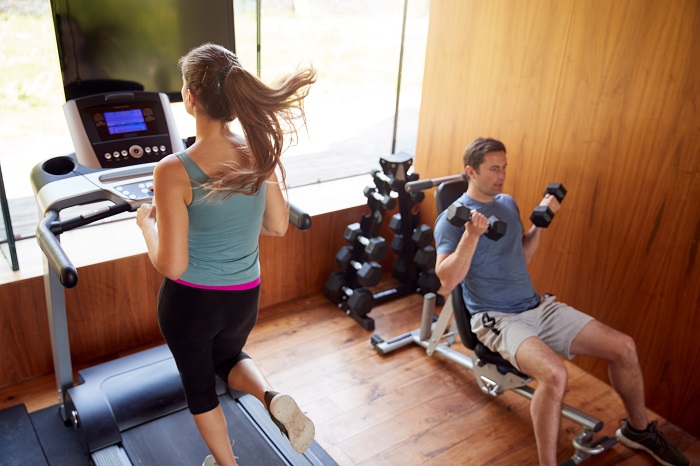 Recovery – As any fitness trainer will tell you, recovery is essential after any workout. That's why you should also invest in recovery tools that could help speed up your recovery. Foam rollers are versatile—not only can you use them for massaging your muscles, but you can also use them as a prop for yoga poses and for exercising your core muscles. These humble-looking tools help reduce soreness and muscle fatigue, aiding your muscles' rapid recovery and improving overall muscle performance. There are also hot and cold foot rollers, massage balls, and others that you could try and see which ones work for you.
You don't have to get these pieces of equipment all at once though. You can start with a few essential pieces and build from there. Trawl used sports stores, garage sales, Craigslist, Facebook Marketplace, and other online sports stores, and maybe you'll get lucky and find slightly used gym equipment. You could also check out Reddit's r/home gym—it has more than a hundred thousand members from all over the world. Maybe someone could share with you a few pointers or just help you out in general.
Put together a workout program
Use your gear safely and effectively. If you're unsure about where and how to start, you can always use online resources. Do the research and find out which trainer or program works for you. Personalized training can give you direction, accountability, and access to a professional trainer's expertise. Reddit also has a fitness community called r/body weight fitness. They've put together an excellent training routine applicable to all fitness levels.
Take advantage of your home gym
See to it that your equipment is placed in such a way that it will stare at you and make you feel guilty whenever you're neglecting them. Build a dedicated space for your home gym, where your equipment is out in the open, and you don't have to rummage around whenever you feel like working out.
With the above ideas in mind, you can now go about building your own. You know nothing beats personalized.