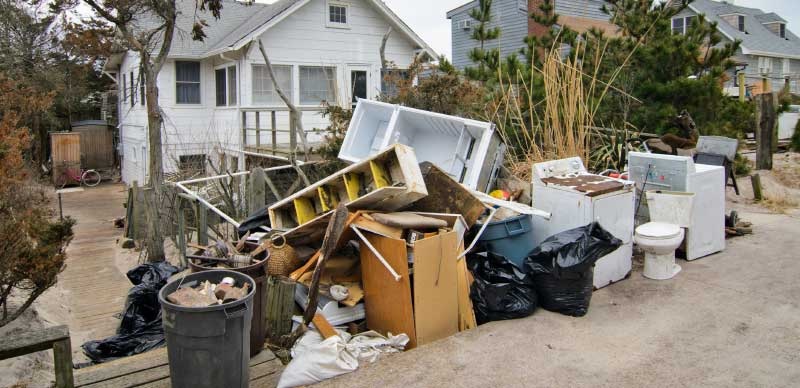 Even though most people are not very likely to give much thought about what they should look for in a junk removal company, how fast and effectively you get rid of old and unwanted stuff does matter. Parting with what you no longer need might be a breeze or a very painful experience, in case you don't take the time to consider what sets a good junk removal service apart from the rest.
If we have to be honest, nobody likes clutter. Let's take a look at a few tips on taking the right decision in this matter, irrespective of whether you are moving house or simply replacing a few items you no longer want to see lying around.
Everything Goes
If your prospective junk hauling service company starts your discussion with a list of what they do or do not pick up, look somewhere else for a proper execution of the job. A reputable junk removal company will not turn down any item that you need to dispose of. It would be easier for them to give you a list of what they don't take rather than what they do. If you, however, wonder about parting with certain items, this article has some great tips on parting with furniture and other large items. Hazardous substances and materials are always a no-no for any waste disposal service, of course, but you should already know that.
How fast they react to your call and haul the stuff is another telltale sign of service quality. You shouldn't have to call the right service provider more than once or twice to make arrangements. The nature of this kind of business means you can expect to have the items gone within 24 to 48 hours at most.
There Is No Shortage Of Skilled Resources
Quality junk removal means team members present are both adequate in number and skilled for the job, in order to meet customer needs and requirements. Provided the resources are available, any size of the task is feasible.
The team will have enough vehicles, proper equipment, and adequate experience to complete the job without creating an even bigger mess than the already existing one.
They Think About the Environment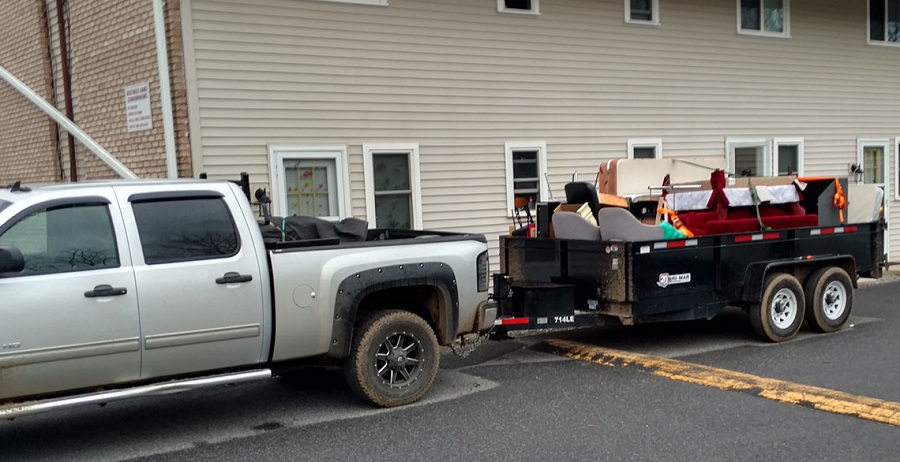 Since the way we dispose of junk has a huge impact on the environment, a good removal service will have an established system that takes this into account. Both dangerous and non-hazardous waste should go responsibly, always with environmental protection in mind.
One good way to gain an idea of whether the prospective service does that is to ask if they have any associations with recycling centers or facilities that would ensure recycling or reuse of any and all of the items that have been picked up. Anything that doesn't go straight to the landfill is pollution prevention that counts. Also, you are entitled to being aware of what happens to your stuff, despite the fact that you obviously don't need it anymore.
Customer Service Is Important Too
Nothing tells you better what to expect from a company than the customer service you encounter when you first get in touch with them. That's because your gut very often kicks in and tells you whom to entrust with a task and who to avoid. If something doesn't feel right, move on to the next waste disposal service. You can check out this for Cheap Skip Bins Sydney.
You can easily judge your importance to them as a customer by a few signs. Are they easy to get in touch with? Are there different means to contact them or not? Do you find their website informative and easy to navigate? Are all your questions answered? If your availability is not very convenient in view of their working hours, do they make an effort to work around that? You can find more helpful tips about this through https://www.bigphilsrubbishremoval.com/ and other sources online.
You Get What You Pay For
While it is true that nobody likes to pay for overpriced services, bargains that seem to be too good to be true are usually that way for a reason. If you are aware of the exact amount of junk you have in cubic meters, this will allow you to get more or less accurate estimates of how much the overall project will cost you. Go online for waste removal costs – you will find some really great calculators that will give you an idea whether your budget is sufficient.
If you are denied an estimate despite the fact that you know how much stuff that you need to be hauled, this should raise a red flag. While you should always go and sign a contract for service in person, you are also entitled to a fair estimate on the basis of your waste volume. Also, do crush any attempts to charge you per person per hour, as these are variables that first, you cannot control and second, have no direct relation to the volume of the items lying around in your backyard. Try to strive for finding the balance between quality service and a budget price.
They Keep Things Clean and Tidy

Even though the nature of the business involves hauling tons of junk, this doesn't mean the equipment and vehicles used in the process should be dirty and neglected. A mere glimpse of the company trucks and equipment, either live or online, is enough to tell you how the staff operates and how well they look after company property.
Apart from maintenance, you will thus be able to tell whether they are likely to clean up the junk site after they finish the haul. A reputable company will leave a tidy work space as they pride on including this in the price customers are paying for the removal.