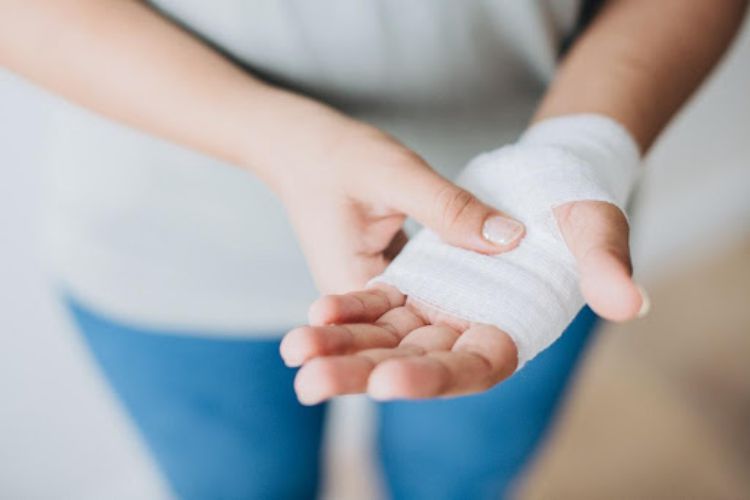 Nearly 14 million people go to the emergency room (ER) each year for lacerations. A deep cut can lead to heavy losses of blood that can become fatal. Knowing how to apply stitches can save a life and clean up a wound in enough time for trained professionals to arrive. 
You'll need a suture practice kit to help you brush up on your skills. Keep reading so that you know what to put in that suture kit. 
Know What Items You Need
Priority one is to always make sure you have the right supplies. A quality suture kit will have all of the right supplies needed from cleaning the wound and preparing the site to meticulously applying each stitch. Here are some must-have items to include in any suture kit:
Wound cleaning swaps

Alcohol and ointment

Forceps

Suture scissors

Thread made from pure nylon or silk

Scalpel blades

Storage cases

Practice equipment

Wraps, bandages, and cotton swabs
You'll become more familiar with these materials as you keep learning sutures. Keep tabs on your inventory and quickly replace anything that is running low. 
Purchase a Pre-Made Suture Practice Kit
When learning to suture, you'll get a feel for what you need by purchasing a pre-made kit. This is the best place to start if you're new since you don't likely yet have specific preferences on the right size for your scissors or blades, or whether you use a certain brand of antiseptic. 
Pre-made kits are no-frills but will always include the basics. They offer lots of value and let you get everything you need in one purchase. Check out medicalcreations.net for examples of the items you'll find in pre-made kits. 
Understand the Different Types of Sutures
As you explore suture kit options, make sure that you're familiar with the different types of sutures you can apply. This helps you build your skillset and first aid knowledge. Examples of different types of sutures include:
Absorbable or non-absorbable sutures

Monofilament or multifilament sutures

Suture patterns and techniques for specific parts of the body
Knowing the different kinds of sutures will help you fill out your supply kit with everything that you need. This will inform how you fill your kit and the supplies you order. 
Practice and Get a Feel for Your Process
You may not immediately have a preference for how you like your suture kit. When you're a novice at a skillset, you're just trying to get the techniques down. Build your practice kit little by little, and let your hours of training help you decide the little nuances and special quirks that will make your suture kit a sacred part of the process. 
You might even decorate it or choose leather or other long-lasting quality materials. 
Invest in a Quality Suture Kit
These tips will help you find the right suture kit for your first aid needs. Once you put your bad together, keep it stocked and supplied with everything that will help you take action. 
In the meantime, check out our other blog posts related to medical care and make sure you're always prepared for what life brings.