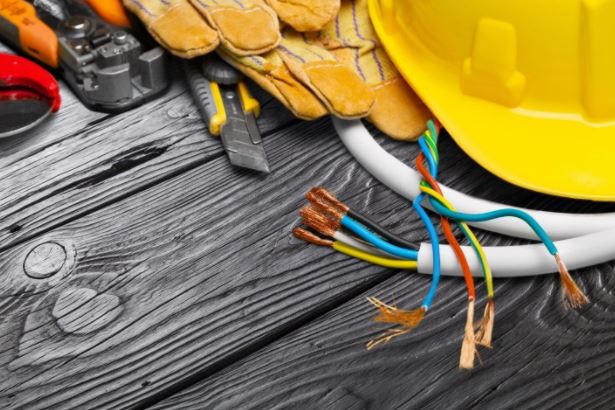 How many times a day do you use a light switch or charge one of your devices without even thinking?
We are so reliant on electricity in our day-to-day lives that when something goes wrong, it can feel like the end of the world. Knowing how to hire an electrician is essential to resume normality.
Read on to find out everything you need to know about finding an electrician, from when you should hire one to what questions to ask them.
When Should You Hire an Electrician?
Just because you can change a lightbulb, it doesn't mean you are qualified to identify and repair electrical faults. As a general rule, hiring an electrician is the right thing to do if you are at all unsure about what you're doing. 
Electrical work can be complex and dangerous, and problems can be made worse by trying to fix the issue without the correct tools or knowledge. Professional electricians are fully qualified and will be able to complete any repairs safely and efficiently.
Avoid incurring higher costs and damage by ringing a home electrician as soon as you spot a problem. 
Read more about Electrician Long Island.
What Kind of Electrician Do You Need?
Like many other professions, electricians often specialize. If you are looking to hire a residential electrician, categorize what type of job you need to do and search for an electrician within that niche.
Some focus on commercial work, whilst others specialize in remodeling, new construction, or repairing domestic faults. By hiring an electrician that specializes in the job you need to do, you can be sure you will get a reliable service.
Do Your Research
It will likely take more than a quick Google search for "electrician near me" to find a reputable electrician. Do your homework and make sure you thoroughly research each electrician on your shortlist.
Check each company or individual electrician's background. Are there any testimonials available on their website? Are they licensed, and do they hold proof of insurance?
Try asking around your local friends and family to find out if they have any recommendations. The best way of finding honest reviews of everything from price to service is by asking people you trust.
Ask the Right Questions
The right electrician will be able to answer any question you throw at them. Here are some of the most important questions you should make sure you ask before hiring someone.
How long will the job take to complete?

How many people will be working on the job?

What licenses and certifications do they have?

How much will the job cost to complete?
How to Hire an Electrician: Everything You Need to Know
It can be hard to know where to start when hiring an electrician. From cost to reputation, there is a lot to consider.
The best electrician will be able to clearly explain what needs to be repaired and how much it will cost. Afterward, they will show you what has changed and how to operate any new parts.
With this guide, you will now know exactly how to hire an electrician to ensure your home is back up and running in no time.
If you enjoyed this article, be sure to check out our other helpful guides today!