Everyone needs a bug out bag. No matter where you are in the world, disaster could strike at any time. That's why everyone needs one.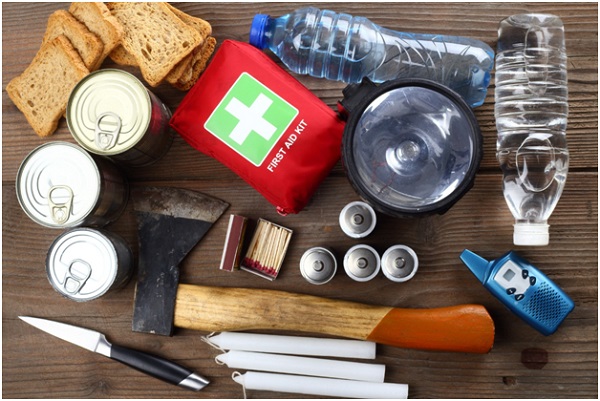 Here's what to include in yours.
What Is a Bug Out Bag?
A bug out bag is a portable kit designed to help someone survive. A bug out bag can be made to allow for long-term survival, but generally, they are only designed to last a few days.
Bug out bags isn't just for preppers and survivalists. A bug out bag is a great tool to have in the case of an evacuation, such as in a natural disaster. In the event you need to evacuate, having an emergency survival kit is essential.
Still not convinced? Natural disasters don't only lead to death and injuries. They also lead to displacements and homelessness.
What to Include in a Bug Out Bag
The base for your bug out bag should be a sturdy backpack. It doesn't have to be huge, but it should be able to hold all of your supplies.
What to include in a bug out bag will vary from person to person, but there are a few necessary supplies every kit should have.
Food and Water
Water is essential. Make sure you have enough.
You can pack your kit with bottled water, water purification tablets, or a portable water filter. Ideally, a combination of all of these would be great.
For food, there are plenty of lightweight options. You can include emergency bars and other non-perishable foods such as freeze-dried foods.
Medical Supplies
At the very least, you will need a first aid kit. You can either buy a pre-made one or build your own. You could also buy a kit and then remove and replace any unneeded supplies.
Don't forget to include other essential supplies such as any medications you may need.
Clothing 
When packing clothes, pack what you would wear for a backpacking trip. Consider carefully what shoes, shirts, pants, socks, and jacket you would need.
Add a poncho, hat, and bandanna. This will further help protect you from the elements.
Tools
Recommended tools for your kit include cooking supplies (at least a pot or large cup for boiling water), matches and another fire starting tool, a multitool and/or knife, an emergency whistle, flashlights, a small portable radio, extra batteries, and rope.
Miscellaneous Supplies
Some additional things to consider including in your bag include a tent, a tarp, blankets (a space blanket or thermal blanket works great), copies of important documents (passport, birth certificate), maps, and petty cash in small bills.
Another important supply you should have handy is a bug out vehicle. Find a good vehicle and keep it well maintained and stocked with supplies.
Build Your Bug Out Bag
Now that you know what to put in a bug out bag, it's time to get started. You don't have to assemble your bug out bag all at once, you can buy supplies piece by piece and then assemble a kit. You can even buy a pre-made kit.
For more great articles, check out the rest of our site.