Over the past ten years, nearly 150,000 people have made the move to Iowa- and for good reason! Iowa may not be an obvious choice for many, but the countless benefits of living in The Hawkeye State are endless.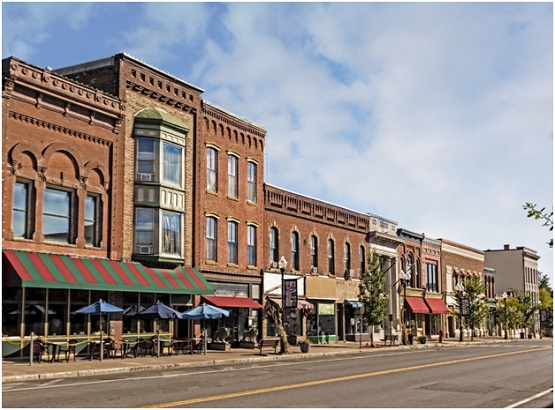 If you are searching for a safe and relaxing place to call home, then you may want to consider living in Iowa. Here are just a few advantages of spending your time in Iowa.
Low Crime Rate
Iowa has the 15th lowest crime rate out of all the U.S. states. The state's violent crime rate of 267 per 100,000 people is lower than the national average of 379 per 100,000.
You can feel comfortable letting your kids run around in Iowa neighborhoods without the fear of crime or harm.
Affordable Living
The cost of living in Iowa is one of the most attractive aspects of living in the state. The median home cost is $161,700, which is significantly lower than the national average of $291,000. Because of the lower home prices, you can get a much larger space for a smaller amount of money.
Amazing Weather
You can't mention life in Iowa without talking about the weather. Iowa is one of the lucky states that experiences all four seasons. Temperatures can soar over 90 degrees in July and August and dip well below zero during the winter months.
The weather conditions in Iowa also make it perfect for making environmentally friendly choices. Many Iowa homeowners take advantage of the sun and opt for solar energy. Follow this link to learn more about solar panel installation in Iowa.
Incredible Food
If there's one thing Iowans know how to do, it's eat. Whether you're stopping in for a beer and pizza at the famous Backpocket Brewing restaurant, or chowing down on some fresh seafood at Clinton Street Social Club, you're sure to be satisfied. Iowa is home to many incredible and diverse dining options.
Many Education Options
If you have children, then Iowa is a great place for them to get an education. Iowa has a high school graduation rate of over 93%. After high school, most students continue on to attend one of Iowa's wonderful colleges such as Iowa State University or the University of Iowa.
Low-Stress Living
Iowa is a great place to get a small-town feel even in the big cities. The state has a lot of open space and very low urbanization. Iowa's biggest city, Des Moines, has just over 250,000 residents, which is a relatively small number for a state capital.
This lower population allows you to feel like a part of a tight-knit community. Although there are still plenty of activities to partake in and things to see, you can still enjoy the charm of wide-open spaces and friendly people.
Consider Living in Iowa Today
So, if you haven't thought about living in Iowa, then it's time to start. This beautiful state has more to offer than you may have ever known.
If you enjoyed this article, then check out the rest of our blog for more travel-related content.