One of the greatest mistakes in home interior design is decorating the living room incorrectly. While buying living room furniture and decorations are truly exciting, we have to make sure that we don't overdo it. Otherwise, it will look tacky and cheap. To make sure that you will minimize these mistakes, here are some pointers to consider to keep your living room well-decorated. Let's take a look at each of them.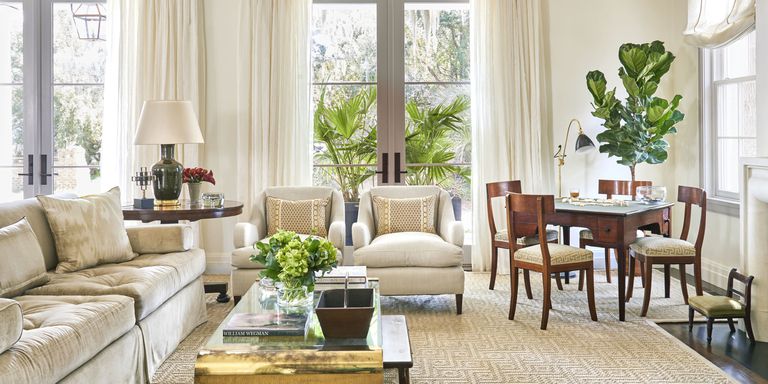 1. Create a layout for your living room
Regardless if you are only redecorating or this is for your new home, make sure to create a layout for your entire living room. With a comprehensive plan, you can be sure that all the furniture and items that you will purchase have a place in your living room.
2. Keep within the theme
You can be creative but make sure to stick with your theme. What you want to avoid is to mix too many themes from different eras in your living room. In that way, you can have a stylish yet organized aesthetic for the living room.
3. Mix and match furniture vendors
Are you looking to buy classic or gothic furniture? Make sure to get it from different vendors. Avoid making your living room the replica of a store's catalog. Keep in mind that your home is not the store's showroom. As much as possible, give it a personal touch by shopping on different brands and furniture stores.
4. Invest in premium furniture
A piece of furniture is an investment. Do not be afraid of throwing in a little more cash for a beautiful sofa for as long as it promises good quality and longevity. Your furniture is not something that you change every season. Most likely, that piece of a cabinet that you buy will still be in your bedroom in the next couple of years.
5. Choose the right furniture measurement
Another aspect that you need to remember is buying furniture that fits your living room. It's one of the reasons why you should create a layout for your home. In that way, your living room will not look too crowded.
6. Arrange your furniture based on the purpose
You can test or imagine yourself hanging out in the living room. What do you usually do in the day? What appliances do you use? In that way, you can arrange your furniture properly based on its purpose. Basic tip: if you have a television in the living room, make sure that your sofa is pointing in that direction.
7. The sofa and coffee table theory
The size of your sofa should match the size of your coffee table. One of the biggest mistakes in living room interior design is using a small coffee table and pairing it with a large sofa. As much as possible, the table should be about 3/4 the size of your sofa.
8. Select the right size of carpets or rugs
If you use rugs and carpets, make sure that it covers your entire seating area or just the bottom part of the coffee table. Avoid using carpets that are halfway covering your sofa.
9. Play around with different fabrics
While keeping with the same theme, you can also play around with the different textures and colors of fabrics. In that way, your living room will look more stylish and diverse.
10.Hang curtains creatively
The old ways of just plainly hanging your curtains are out. You can search for new creative ways of hanging them. You can also mix different styles and prints to make it look more stylish.
11.Comfort over style
As much as you want your living room to look great, it's important to keep it comfortable. Sometimes, when it looks picture-perfect, it's no longer ideal for simple gatherings or family bondings. Just like in your clothing, comfort is more important than style.
12.The devil is in the details
Pay attention to small details such as tiny pieces of decorations. Sometimes, people tend to overlook smaller items like wood carvings and fabric prints. However, these tiny details can make or break your entire interior.
Shop for furniture pieces!
It's time to redecorate your living for the new year. Check out storables.com to get new ideas for the different furniture pieces to own. Visit their website to know more.