Do you want to wake up looking and feeling your best every morning? With the right beauty routine from Jake's Cosmetics, it's easier than ever. In this morning beauty routine guide, we'll show you five must-have products that will help you achieve a beautiful look with minimal effort. These products from Jake's Cosmetics can easily be incorporated into any skincare or makeup routine and are perfect for transforming dull mornings into bright days full of confidence and joy.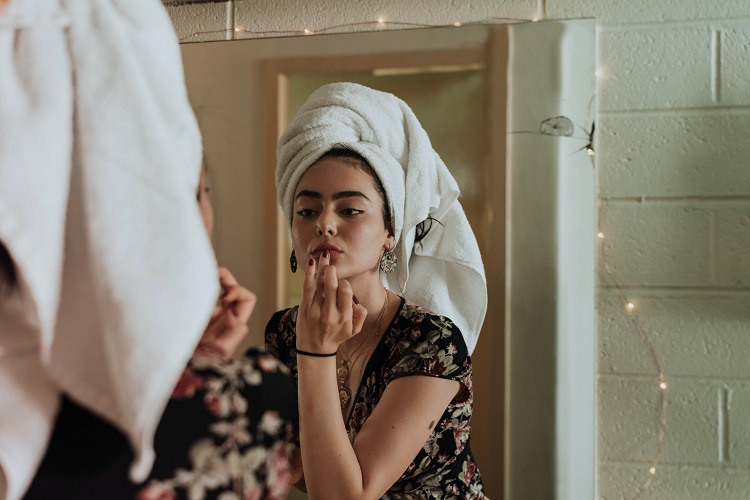 1. Cleanser
Cleansing your face thoroughly not only helps to remove dirt and impurities but can also help restore your skin's natural pH balance. It prepares the skin for the next steps in skincare by unclogging pores and removing dead skin cells, leading to a smoother complexion. To take full advantage of its benefits, when using a cleanser in the morning, ensure it's free from harsh chemicals such as SLS (sodium lauryl sulfate), which can irritate the skin and cause inflammation or breakouts.
2. Toner
Toners are an essential skincare item to use in the morning. Not only do they help to remove any excess dirt, oil, and makeup that wasn't removed while washing your face, but they also work to even out your skin's PH balance. Toners can also be helpful if you have acne or acne-prone skin because their antibacterial properties can help prevent breakouts from resurfacing. Additionally, toners can help brighten dull complexions by gently exfoliating away the old skin cells on the surface of your skin to make room for new ones.
3. Antioxidant Serum
An antioxidant serum is one of the essential skincare products from Jake's Cosmetics to start your day with. Packed with powerful ingredients, antioxidants neutralize free radicals and protect skin from environmental damage while boosting collagen production. It can help fight inflammation, reduce signs of aging such as wrinkles and fine lines, and even fade dark spots or discoloration. It works wonders to keep skin balanced by hydrating the skin and regulating sebum production.
4. Eye Cream
Incorporating an eye cream into your morning skincare routine is essential because it helps reduce puffiness and dark circles associated with a lack of sleep. Many eye creams also contain peptides and other helpful ingredients that can help delay signs of aging, such as wrinkles and fine lines, helping keep your delicate skin youthful. Eye creams are specifically formulated for the thinner, more sensitive skin around your eyes – meaning they help provide extra hydration where you need it most.
5. Sunscreen
Finally, sunscreen is a skincare product that should never be skipped, especially during the morning. In addition to shielding your skin from UV rays, sunscreen offers many beneficial skincare perks. When used daily and consistently, sunscreen can help prevent sunburns and reduce visible signs of aging, such as dark spots and wrinkles. It also helps protect against loss of firmness and tone due to sun damage.
Invest In These Morning Skincare Products From Jake's Cosmetics
There are many benefits to using morning skincare products from Jake's Cosmetics. They can help you look and feel more awake, protect your skin from damage caused by free radicals, and help you start your day with a fresh face. Try out some of these must-have products from Jake's Cosmetics if you're looking for a new morning skincare routine. Thanks for reading.