When it's sweltering outside, you want your truck to be a cool ride, not just in looks but in how it feels on the inside. Even with an excellent air conditioning system, truck seats often become too warm, especially if you're on a long trip or have leather seats. Luckily, there are plenty of ways to beat the heat of summer when you plan ahead.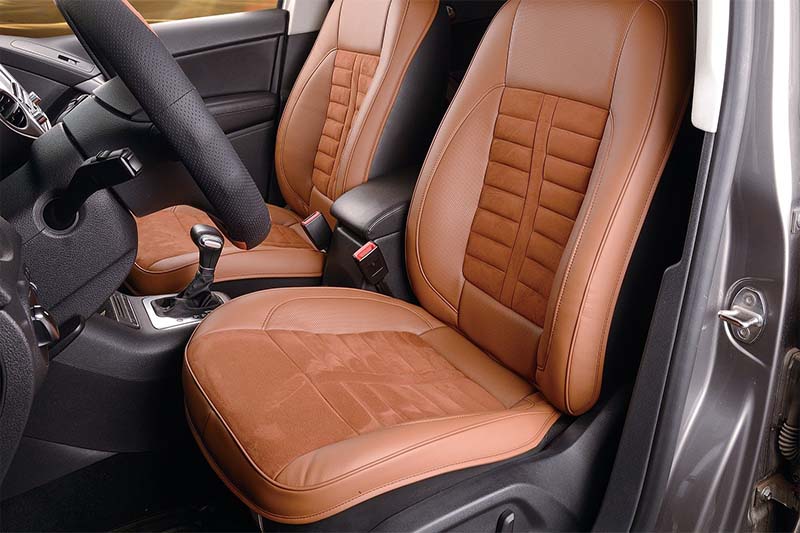 How To Protect Your Car's Interior From the Heat
Of course, the easiest way to protect your interior from the heat of the sun is to park in the shade, but that's not always possible. Using a sun protector on your windshield when you're parked will not only keep your truck's interior cooler but will prevent the sun from causing your dash or seats to fade. This is especially helpful for leather. Finally, you can always purchase seat covers to protect your seats and give you a cooler surface to sit on when you're driving. If you do a lot of driving in all types of weather, consider purchasing a set that has built-in heating and cooling options. This way, you'll stay cool during the summer months but be able to warm up more quickly during winter driving.
The Best Seat Covers To Beat the Heat
When it comes to choosing the best cooling seat covers, the options are practically endless. Do you want something that keeps you cool and eases muscle tension at the same time? Snailax offers a cooling seat cushion that offers cool airflow that circulates at two speeds through 24 outlets while using a vibrating massager on your back. Perhaps you want something that you can use all year round. SEG Direct's 3-in-1 Smart Seat Cushion offers five different levels of cooling as well as two heating pads with five levels of heat. Add the vibration feature and you'll be sitting pretty all year. Of course, there are plenty of simpler, more affordable options as well. Cooling seat cushions are portable and easy to move from car to car. They use smart design technology, mesh, and microfiber to create something truly comfortable.
Remember To Protect the Rest of Your Vehicle, Too
Protecting the rest of your car or truck from extreme heat is also important. If you have a truck, you don't want the sun's rays or too much moisture to cause your paint job to fade in the bed. A range of Tonneau covers is available to help you protect your truck. From soft to hard covers, folding to retractable, and many options between, there is likely something that fits your style.
Remember to protect the rest of your interior, too. Heat isn't the only thing that can cause your vehicle's interior to look worn. Use a microfiber cloth to wipe your dash down every few days. Doing so prevents tiny dust particles from scratching the finish. Protect your floors by purchasing fun floor mats that fit your personal style and add further protection to your car or truck at the same time.
Regardless of what time of year it is and what your personal style is for your vehicle, protecting is essential. Doing so ensures it continues to look amazing and drive well for years to come.