Do you own trucking business? Then you understand the numerous risks associated with the industry. Trucks are a significant investment, and it is only wise to ensure they are protected at all times.
Like any other vehicle, you cannot predict what happens once the truck gets on the road. The least you can do is ensure that you have things under control in whichever case. There is no better way to do so than by investing in commercial truck insurance.
Truck insurance is not only beneficial to your company but the employees as well. The right insurance coverage ensures that your workers and other road users are protected. It gives you peace of mind knowing that you are financially protected in the case of an accident.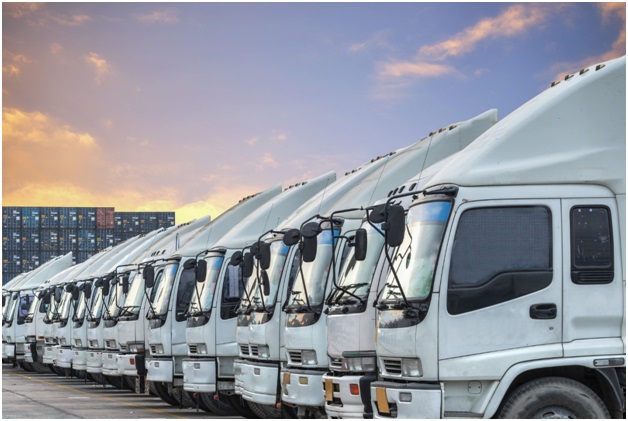 It is paramount that you understand the different types of truck insurance before settling on one. Find out more by checking out our guide here.
Physical Damage Truck Insurance
Your truck is susceptible to a range of risks that may result in physical damages. The leading physical damage cause is collisions. You should also prepare for other tragedies such as vandalism, theft, and natural disasters.
These are the types of circumstances that force you to either repair or replace the truck. The risks result in costly expenses. This is where physical damage insurance comes in to cover the costs.
The premiums for this coverage are determined by estimating the total cost of the truck plus the equipment. This ensures that the you cover the vehicle's real value so that you are not left with any extra fees to cover after any of the mentioned tragedies.
Be sure to check out different right trucking insurance companies, compare the rates, and select the best choice.
Bobtail
This type of truck insurance mainly aims to protect both the business and the driver. It is a non-trucking liability insurance coverage covering instances where the driver uses the tractor without the trailer.
However, you should not confuse this coverage with non-liability insurance. Unlike non-liability, which protects the vehicle when used for personal reasons, bobtail protects the vehicle when operated without a trailer, whether on dispatch or off dispatch.
Note that bobtail does not cater for damages suffered by drivers when pulling a trailer to make extra money or when working for a company.
Liability Insurance
Auto liability insurance is must-have insurance coverage in most states. It is designed to protect third parties after an accident or damages caused by your truck.
If a road user or any other person who is not part of your company is injured due to an accident caused by your truck, you're held responsible for the damages.
You're expected to pay for any costs incurred, such as medical bills and lost wages during the recovery period. Having primary auto liability coverage gives you peace of mind knowing that such unexpected costs are covered without spending your business capital.
Motor Truck General Liability
As earlier mentioned, liability coverage protects you against damages suffered by other individuals as a result of an accident caused by your truck. This truck insurance coverage offers protection for motor carriers and for-hire truckers.
Motor truck general liability insurance caters for bodily and personal injuries, property damages, and medical bills. What's more? It offers coverage for products and completed operations, not to forget rented properties.
The main aspect that makes this insurance coverage stand out among other truck insurance options is that it covers damages associated with your trucking business but does not include driving the trucks. Some of the instances include;
Damages caused at a loading or delivery site
Losses incurred due to incorrect items distribution
Slander
The general liability coverage is primarily designed to protect your company, unlike most options, which only cover the truck.
Trailer Interchange Insurance
The trailer interchange insurance is crafted to offer physical damage coverage for trailers under an interchange agreement. Simply put, it protects interchanged or non-owned trailers.
If you rent a trailer for product distribution, you will be held responsible if it suffers damages from a collision, vandalism, fire, or theft while under your care. Trailer interchange insurance, therefore, pays for the costs of repair or replacement after such incidences.
Uninsured and Underinsured Motorist Coverage
Regardless of how careful you are while on the road, it could be your unlucky day, and you end up in an accident caused by another driver's negligence. In such a case, you expect the at-fault motorist to pay for the accident's damages.
What happens if the driver is uninsured or underinsured? You will have to pay for the costs of repair, replacement, or medical bills as you wait for the other driver's insurer to come up with a plan to compensate you.
This is where the uninsured underinsured motorist coverage comes in to help you pay for the injuries and damages without harming your business finances.
Motor Truck Cargo Insurance
Motor truck cargo insurance offers coverage on freight. It also provides liability protection for cargo. Out of the numerous truck insurance types, this one is the most recommended for for-hire truckers.
When getting truck insurance, consider all the truck's components, including the cargo.
Keep in mind that in a case of theft, collision, or fire, the losses incurred will include the commodities. This will have significant adverse effects on business finances.
You Are Ready to Purchase the Best Commercial Truck Insurance
Most trucking business owners are aware of truck insurance's many benefits. But very few understand how the different insurance types work.
With the guide above, you can make a more informed decision on the best commercial truck insurance. Also, seek advice from the insurer. This will ensure that the coverage you choose will offer the kind of protection you are looking for.
Keep scrolling through our blogs for more insightful tips on how to protect your business.