If you are working with PDF files daily, you need great PDF tools. With these, you can transform your file efficiently. You can convert and edit your file. An online tool is a good option for it is accessible anywhere. The best PDF tools online platform is PDFBear, and it has a lot of features that you can enjoy for free. Although you are working with your files online, the PDFBear website is secure. They have a military-grade file security encryption of 256-Bit SSL. You are confident that your files are safe while working online. By learning about these tools, your job will be lighter, and it can save you time.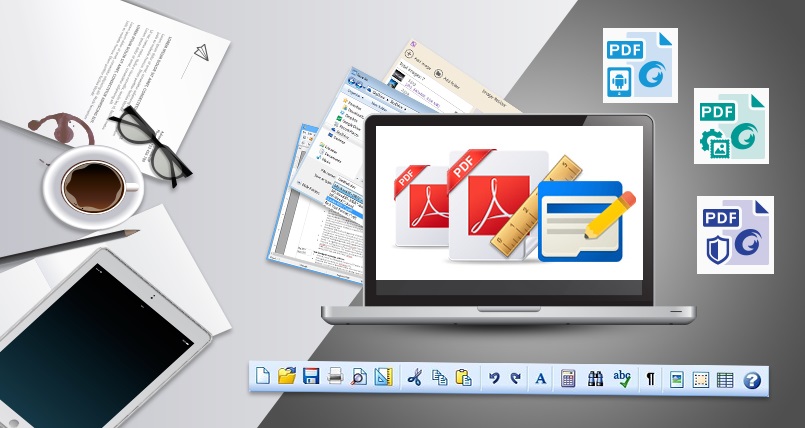 1. Number PDF Pages
It is easier to navigate a PDF with page numbers. If you use PDF at work, it is important to know how to add page numbers in PDF. You can recall the last page you read if you have seen the page number. A page number also creates a presentable and professional-looking document. Moreover, if you want to add page numbers to your PDF, just follow these steps:
Choose the PDF you want to add page number,
Wait while your documents are uploaded,
Choose where you want to position the page number. Either left, right, or center at the topmost or the bottom of each page,
Click on the Number Pages button and download your file.
2. PDF Converter
A PDF Converter tool will convert a specific file format to PDF or a PDF file to the format you want. It is best to save your final file in PDF to avoid accidentally making changes. However, if you have a PDF file and want to modify some of its contents, you can convert it to a file type to edit it. The type of files you can convert to PDF using PDFBear are Word, Excel, PowerPoint, JPG, and HTML webpages. On the other hand, the file format you can convert PDF to includes Word, Excel, PowerPoint, JPG, PNG images, and PDF/A. To convert your files, follow these instructions:
Upload the file you want to convert. You can select the file or drag and drop it in the conversion box. You can select files from any device or cloud storage,
PDFBear will scan your files and convert them to PDF or convert your PDF to another file type. Hence, this process may take a moment depending on how large your file is and your internet connection speed.
Then click on the convert to complete the process button.
You can now download your file or continue to edit or compress it.
3. PDF Editor
Edit PDF is a tool that can help you make changes to your PDF. When you think that a PDF is non-editable, a PDF editor can compress pdf and transform your file. Take note that with this tool, each page is still saved like a picture. If you want to make changes in the content itself, you should use a PDF Converter. PDFeditor can only add text and other objects. There is a simple way to edit your PDF.
First, upload your file to the PDF editor,
Second, if the file is already in the PDFBear server, you can start modifying your PDF. You can add shapes, draw, add texts and highlight a sentence or paragraph,
Third, when you are done making alterations, click on the blue Apply icon,
Lastly, PDFBear will let you download a copy of your edited PDF.
In Conclusion
Having these tools available anywhere online helps you manage extensive PDF files. Online tools are accessible compared to installed software on your device. You can use either a phone or a computer to use online tools as long as it has an installed web browser. Make sure to learn how to convert, edit, and add page numbers for more convenience in your work. PDFBear got all that you needed. It is compatible with all Internet browsers. Upgrading to their pro members will give you unlimited freedom. You will enjoy unlimited task conversion, file storage, and OCR tasks. It is one of the best online PDF platforms available. Visit their website to see what other tools will be of help to you.