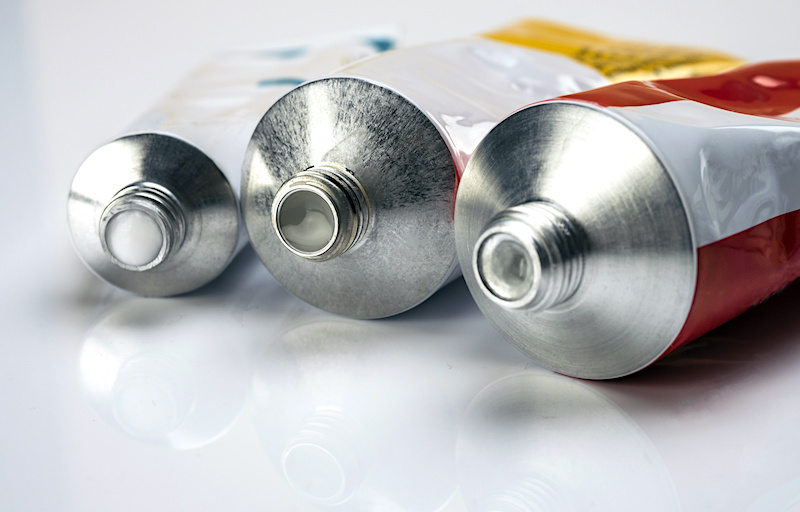 The EU and Chinese aluminum tubes specifications are very similar, including, tube diameters, thread size, the thickness of tube shoulders, the tube film thickness, and more.  Also, their medicinal aluminum tubes have comparable likenesses in appearance, flexibility, adhesion coatings, cap fit, uniformity of tail coating, sealing, continuity of inner coating, chemical stability of inner coating, and toughness, as well. And production standards, such as the toughness test, conductivity test, even for high-risk medicinal aluminum tubes such as ophthalmic ointment and scalding cream, run parallel. Further direct comparisons include strict requirements for microbial limits, sterility, abnormal toxicity, primary skin standards tests, tests for stimulation, and storage allocation, among others.
Close examination shows that there are relevant operating specifications and standards in the four chapters of the Chinese Pharmacopoeia 2015. With the gradual maturing of the aluminum tube packaging industry, the quality standards have steadily risen, with tolerance ranges found in each step of the production process becoming more clearly defined. Generally speaking, Chinese production standards coincide with that of their EU counterpart. With the continuing development of science and technology, new instruments for testing the quality of soft aluminum tubes have appeared in the marketplace, resulting in the safety, usability, stability, and compatibility aspects of pharmaceutical aluminum tube for pharmaceuticals becoming more and more exacting.  This heightened standardization is precisely the reason why medicinal aluminum type hoses have found increasing favor not only in the medical field, but also in the chemical, health, and food industries, as well. This increasing demand for aluminum type tubing has fostered newer and more improved standards.
The production lines of medical packaging aluminum tubes in China all include automated equipment for product stamping, inner coating, printing, capping, tail coating, packaging, and more. Some of the production lines are manufactured and imported from Germany. Other production equipment comes from Taiwan, while much of the remaining manufacturing hardware is produced domestically in mainland China. At present, Germany's production equipment is more advanced and efficient and thus more suitable for very large-scale production orders. Regardless of whether the equipment is imported or made in China, the control of the production environment, production specifications, product quality requirements, inspection items, and standards are all the same. The primary focus of the factory production of collapsible aluminum tubes for ointment packaging is to ensure that the entire process operates within the strict parameters set forth by the prevailing regulations and that the inspection and testing of items can be conducted at any time during the manufacturing process to ensure adherence to quality standards.