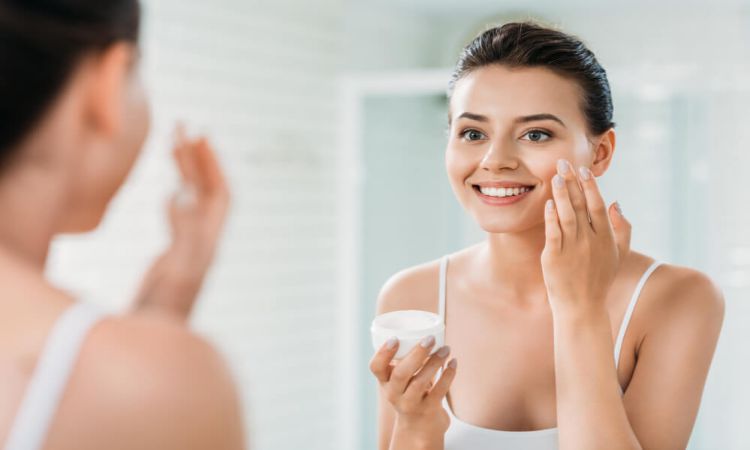 Is cosmeceutical skin care something you've experimented with? Probability is, yes–though maybe not consciously at the moment. The term "cosmeceutical" originated from a crossover between cosmetics and health products in the late 1990s when the cosmetics industry began to grow. A cosmeceutical is just that: a product that has both health advantages and benefits to the user's appearance. You should be aware of the benefits of using cosmeceutical skincare products. Even though cosmetics are a relatively recent trend, these groundbreaking goods have been around since the 18th century. To begin with, they were sold as tonics or topical salves that claimed to enhance complexion, brighten the cheeks, or even offer the user an energy boost.
Like any other medicine, cosmeceuticals of the 18th century were frequently harmful and full of poisonous substances. Cosmeceuticals that promote health and beauty simultaneously are now safe, trustworthy, and generally accepted by people of both sexes, thanks to scientific study. Although anti-aging treatments are by far the most frequent category, many items may be used to treat conditions, from dry skin to the effects of acne. Want to give them a go but aren't sure where to begin or why you should? Always consult your pharmacist before taking any medication, but you should know what to expect from the process.
Signs of ageing appear less often
Since the beginning of time, researchers have sought ways to slow the aging process. The human race has always sought to deceive the biological clock at the surface level, from powder to lead-containing face paint in the 18th century. Today's cosmeceuticals comprise research-backed chemicals that may diminish the indications of aging at the cellular level. Alpha hydroxy acid (AHA) products function by stimulating cell shedding, increasing the pace at which old skin cells die and proliferate. Vitamin C might help your skin similarly cleanse itself. Even though the impact is frequently minor and effects take time to observe, licorice extract-containing cosmetics may help diminish sunspots and level out skin tone. Anti-aging products need to have a skin-targeted moisturizer. As you get older, your skin becomes progressively dry, and this dehydration is a major cause of wrinkles.
Skin Conditions Are Easier to Handle
It might be challenging to locate the proper cosmetics for your skin if you suffer from allergies, eczema, or psoriasis. Cosmeceutical products have the potential to lessen symptoms when used properly, but they can potentially worsen them when misused.
Reduced Acne and Blemishes
Cosmeceuticals that treat and reduce the appearance of acne and blemishes may be the second-largest segment of the industry after anti-aging products.
Scars will appear less noticeable
As a new mother or someone who has gained or lost a lot of weight, stretch marks are an inevitable part of your appearance. They may be unattractive and affect your self-esteem, particularly as the temperature warms up. Anyone who's ever had a significant cut or acne scar will tell you that concealing scar tissue may be challenging. It is possible to decrease the appearance of scars through surgical intervention and laser treatments. On the other hand, vitamin E cosmeceuticals may achieve the same outcomes with a fraction of the effort, saving both time and money.
Conclusion
The skin may benefit from hundreds of substances, extracts, and supplements. Cosmeceutical skin care products may help you get results where other treatments have failed, but they can be hazardous and harmful if misused. Ask your pharmacist to explain each cosmeceutical product to you and learn how to use it appropriately. You'll not only be protected, but you'll have a better chance of succeeding.