Whether you are newbie landlord or one who has in the past sold or leased out a property, there are times you question yourself, if things would be much easier if you let a letting agent or estate agent do the working for you?
Undoubtedly, the answer is a big yes, but other consideration such as time and cost quickly come into play. With little or no experience on market trends, the idea of doing it alone might be time-consuming and costly to you in the long run.
To get the best out of your property, Redstones property is providing you not only with professionals but also well-experienced estate agents that can help you fetch far more market price and rent for your property than you can ever imagine.
Here are just some few reasons why you should use an estate agency handle your property.
MARKET KNOWLEDGE ADVICE AND GUIDANCE
The most precious asset homeowner can gain from agents is their deep market experience and knowledge attained from constant exposure to the industry for years.
Agents are trained professionals with vast experience in the field of property management and are in a better position to provide you with accurate and up to date knowledge on the industry trends.
An agent can provide you with valuable information and guidance on price valuation of your property, the present and future demand in the neighborhood amenities that may otherwise assist in the sale or rental of your property.
Furthermore, agent companies have a comprehensive knowledge of legal matters concerning property or have legal experts in place within their agency capable of protecting you and your property in case the need arises.
Additionally, their vast experience in sales expertise and negotiations are invaluable and comparable to none when it comes to matters of reaching an agreement between buyer and a seller hence ensuring the property sales proceed with little or no hiccups
To read reviews on property laws click here.
MARKETING AND ADVERTISING
The more visible your property is, the higher the chances of it reaching out to prospective buyers or tenants, and the more likely is it to be sold or rented.
For this reason, homeowners spend hundreds of dollars trying to expose their property with the aim of reaching a specific target group.
Agents are in a better position to do this job for you by utilizing their available advertising and marketing resources that aid in maximizing your property's visibility while also increasing its online presence.
They carry out their advertising on top property websites, newspapers, magazines, billboards, and flyers, social media platforms such as Facebook and Twitter as well as sending out monthly emails to extensive databases across.
Additionally, agents carry out repairs and renovations such as repairing damp, repainting, creating lofts, sprucing up the garden, etc. to make your property more attractive and marketable hence facilitating faster sale or rental.
Finally, an agent will take professional photos of your property, post them on popular property websites, organize show-days, and manage rental or sale applications while also screening potential buyers or tenants. These inevitably take a huge amount of pressure off your back.
HANDLES ALL THE PAPERWORK
There is numerous legal paperwork and processes involved in leasing or selling a property. Having an agent can help you in drafting, filing and serving all the relevant documents to parties concerned.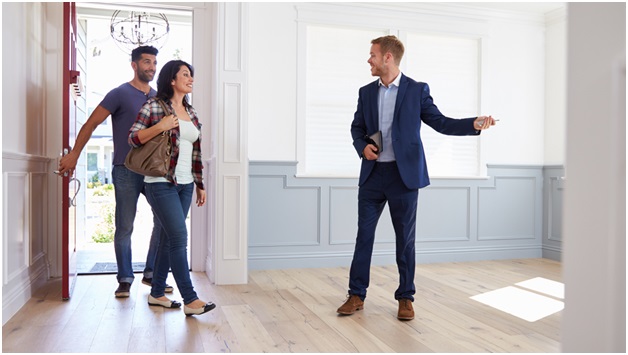 Major Estate Agencies always have systems and screening services in place capable of efficiently screening prospective tenants or buyers. Furthermore, estate agencies lawyers can legally help you in drafting a lease agreement and deed of sale forms.
The forms include the most basic and necessary clauses of lease/sale such as the amount of monthly rent, time of rental payments, and how the tenant should use your property.
This can be of help to you in case you've never drafted a lease/sale form or cannot afford to hire a lawyer to write a lease/sale agreement for you.
TO ACHIEVE A HIGHER AMOUNT OF SALE OR RENT
Most homeowners are deluded that using a letting agent or a sale agent would make them lose money when it's really the other way round.
An agent can secure you a higher rental or sales figure based on their vast knowledge and experience in the industry as well as their marketing strategies such as repainting, creating lofts, and sprucing up the garden.
CONCLUSION
Despite the numerous misconceptions you may have heard about estate agencies, I hope this article has given you a rough idea on what you've been missing out.
It's never too late to cross over, give yourself a break after all the hustle of building a house and let estate agencies do the rest of the work for you.