Teaching is the largest profession in India, responsible for shaping the career of students. They are the backbone of their students' success and prepare them mentally, emotionally, and physically. They are responsible for bringing confidence and showing the right path for students to create a promising career. These responsibilities also come with a good salary package and other benefits. However, to enjoy this life, you need to undergo the entrance test conducted by the government. If you are seeking a teaching profession in UP, then UPTET is the exam you need to undergo.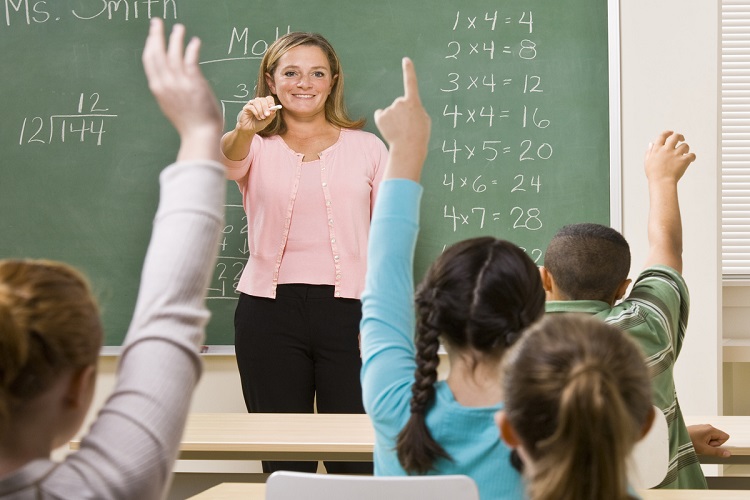 Once you get the UPTET admit card and all the syllabus ideas, you can appear for the exam. You need to be well-prepared with all essential teaching skills so that the school gets impressed and hires you for the job.
Eligibility to Become a Teacher
To enter the profession of a teacher, you need first to get a B.Ed. degree certificate. One can also get the M.Ed degree as a part of higher qualification. Besides, the aspirant can also take up additional basic training to become a teacher. During this training, you will be trained in developing skills. If you are looking to join Government College or school, you will need to undergo the respective state government entrance test.
Different types of roles teacher have-
There are different roles of teacher one can opt for, depending on the skills, marks scored in the test, and other important aspects-
Elementary School Teacher
An elementary school teacher's job responsibility is to prepare study materials for students and engage in fun activities. They also need to stay in touch with parents to update them about their child's progress.
Primary school teachers will be teaching students from grade 1st to 5th or even grade- 8th. They will be involved in preparing the syllabus, teaching, conducting exams, and correcting the paper. They are also responsible for pushing students toward extracurricular activities.
The high school teacher is responsible for teaching and prepares students of grades 9th to 12th. The high school teacher should carry in-depth knowledge about each subject. Be it Maths, Biology, or English, the teacher, must be perfect in every issue to teach.
Students who are mentally and physically disabled are trained or taught by these teachers. Their job is to make the subject teaching and learning easy for such students. Moreover, they need to teach about writing patterns to make the student understand. A special teacher needs to be very patient and understanding.
Payscale of Teacher
The payscale of teachers depends on the experience, type of teacher, and position handled. Teachers teaching in universities earn better than teachers teaching in schools do. The basic annual salary is around Rs 3-4 lakhs, which can go high if the higher position has.  Moreover, teachers teaching in a government school and universities or college get a pension for life long.
Pros of becoming a Teacher
Respect is the biggest pros of becoming a teacher. You are respected in society, especially when students become successful in life.
Working hour is not too long and gets summer vacation, Diwali and Christmas vacation.
Teaching is a satisfying job as a teacher can have a significant impact on students.
Cons of Becoming a Teacher
The profession demands lots of patience, dedication, and passion. There will be different types of students; teachers will come across, making the situation demands. If you lack any of these features, you will not be able to sustain for long.
The salary is relatively low compared to other professions.
Once you pass out the UPTET exam, you will be getting a promising job in any reputed university, college, or school in UP.  You can work and take the experience to get into the higher teaching profession to earn a better package and other benefits. Once you are aware of responsibilities, you can take up the job.