The success of the surfers depends on the surfboard that they are using. Remember that your surfboard is your partner out on the waves, so you need to ensure that your board is always in its top shape.
With that in mind, you must keep in mind that if you are going to buy a surfboard, get the ones with the best quality. Always buy from trusted brands like dhd surfboards. Moreover, you need to know the proper care for your board, in or out of the water.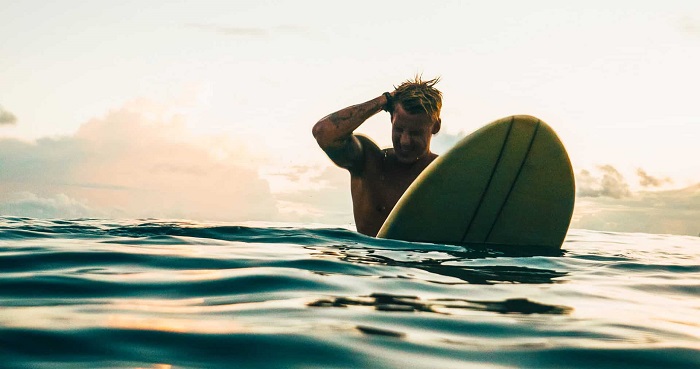 Read on to learn how to maintain your surfboard properly.
Put your board in a bag
Put your surfboard in a bag if it is dry. You probably see many surfers putting their surfboards on top of their cars without any cover – do not follow their lead. Elements outside the water are causing most dings and dents on surfboards. It is worth buying your board a bag to keep it safe when you are not using it.
Keep your board cool
The harmful rays of the sun can damage your board. Too much sunlight and high temperatures can dry the board out. It could cause some cracks to open that will let the water get in. This will then cause delamination, separating the foam from the board's outer coating. Thus, your board will become frail and causes discoloration.
Keep it upright
It is advisable to keep your surfboard upright when not in use. While its shape is not meant for standing up, you can buy a rack that can hold the board upright.
Moreover, you can also hang it horizontally with fins on top. However, make sure that you don't leave it in a position where it can fall – it may crack when it hits the floor. Moreover, make sure that it is dry and in a bag when you hang it.
Repair the dings
No matter how careful you are, you can never stop your board from having a ding. Once it gets one, have it repaired as soon as possible. Cracks and dings can weaken your surfboard, causing it to delaminate.
Here are some steps to repair the ding:
Dry the ding using a hairdryer.
Sand the damaged area until you get a good, clean pocket.
Apply some solar resin to fill the damage.
Let the resin dry under the sun and smoothen the surface using sandpaper, making it flush with the surfboard's surface.
You can buy a surfboard repair kit that has everything you need. However, if you are not sure if you can fix it right, you can take it to a professional and let them do the job.
Remove the salt
Salt can also damage your board, decreasing its lifespan. Surfboards are expensive, so you don't have to buy a new one every few months. So, make sure to rinse the saltwater off with fresh water as soon as you get out of the sea.
Be careful when you transport it
Make sure that your vehicle has a surfboard rack on the roof. You may also consider putting some paddings to keep your surfboard from hitting the hard surface of the rack. Moreover, avoid tying the surfboard too tight to prevent dents.
Surfing is one of the most preferred extreme sports. However, you have to make sure that your board is in its top shape every time you use it. Always get a board from quality brands, such as dhd surfboards, to make sure that you have long-lasting gear.
By following these simple maintenance tips, you should keep your board in good condition and prolong its lifespan.