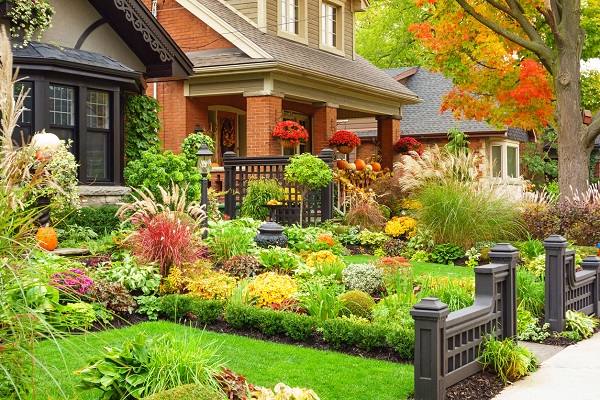 Every homeowner struggles with adding curb appeal. The appearance of your home is important, and thinking about how to make your house look nice is inspiring. You might think that sprucing things up will be expensive. Think again. Here are six ways to add curb appeal to your home that involve minimal expense.
Let's Paint This Old House in a New Color

Exterior paint jobs do not have to be drab. There is a tendency to think in terms of light colors when painting the outside of your home. Darker colors do not have to be foreboding or unattractive. A nice brown will give your home a modern feel, and it also gives you plenty of opportunities to explore lighter shades for outside window planters and deck planters.
Painting can be accomplished by most homeowners that are willing to be thorough and patient. If you tackle it yourself the trick is not getting in a hurry. Focus on the prep work of removing peeling paint. Well begun is half-done. You might also want to enlist the aid of friends and family that have some prior experience. Reward them with a nice cookout and it's a win-win for everyone. Click to get redirected here.
Use Custom Exterior Shutters for an Instant Upgrade
Something that we will mention over and over again in this article is how windows and doors get lots of attention. One of the best ways to instantly transform the look of your home is with the addition of outside window shutters. These shutters are very easy to install and can be painted in any color you choose.
Forever Shutters are a trademarked design that offer multiple advantages over wood or vinyl. They won't warp or crack, and these PVC composite shutters come with a lifetime guarantee against rot. Best of all, you can select from vintage or modern styles to create the exact type of exterior you want.
On The Subject of Windows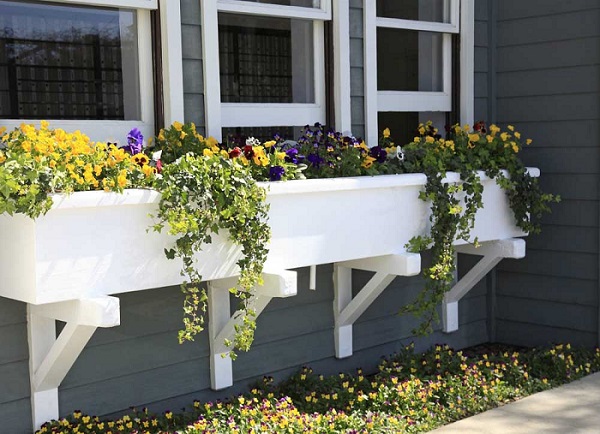 While we're talking about windows in the context of curb appeal, let's discuss window flower boxes. PVC window boxes are so easy to manage that even those with no previous gardening experience can create elegant displays. With self-watering options available you can even reduce the time spent caring for the plants and increase the time enjoying your window boxes.
PVC window boxes have changed the way these boxes can be used. They can be customized to any size that you want, and they can be painted in any color that you choose. Remember, making your windows look great with these boxes involves choosing plants that will contrast well with the paint you have chosen for the exterior of your home.
Change the Look of Your Garage Door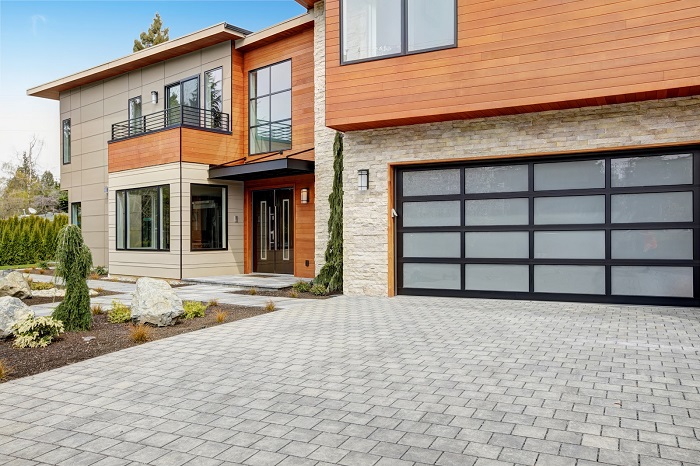 Garage doors offer a number of opportunities for curb appeal enhancement. This is another of those areas that gets a lot of attention. Instead of something drab, create something fabulous with a new paint job. You can also add other things like light fixtures or hanging plants.
A pergola or window trimmings are also affordable projects that will improve the look of your garage. You don't have to be Bob Vila to get any of these things done, and in a single weekend your garage will take on a whole new vibe.
Perfect Your Patio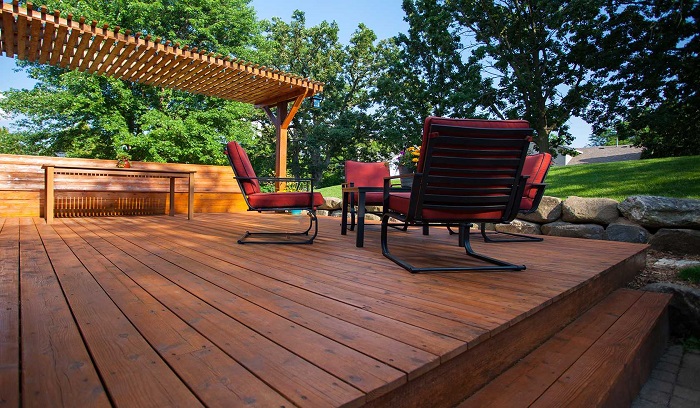 The curb appeal of your home isn't just about what those who pass by can see. It's also about what guests see when they come over. Some homeowners miss a great opportunity to improve curb appeal by looking past the patio. What you might want to consider is covering up that drab concrete with some patio tiles.
If tiles are outside of your budget or expertise, think about staining instead. You can find coatings for concrete in many different styles, and applying the stain takes very little experience. Opt for a slightly darker shade and you'll also reap the benefit of a more cooler spot in those hot summer months when you spend a lot of time outside.
Create Walkways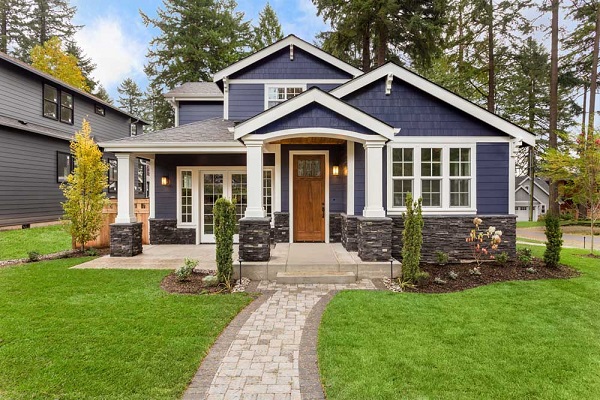 Paths and walkways are great for creating curb appeal because they lead the eye as well as the body. Even if you don't have a well-defined path to areas of your home that you want to feature, you can create faux walkways with large rectangular planters.
The best thing about using planters is their versatility. You can arrange them in any fashion that you want. You can paint them in a variety of colors. PVC planters are also self-watering in some cases, so maintenance time is minimal. Planters can also be used to create gorgeous displays on decks or porches.
None of these tips for adding curb appeal will break the bank. They won't break your back, either. Just be willing to spend a little money and effort, and the reward will amaze you.