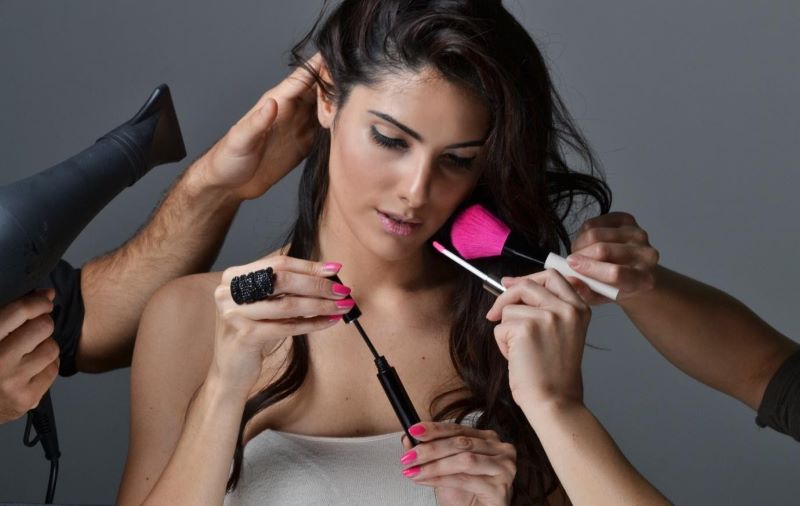 Are you thinking about starting a new career? Read this article to learn about some of the must-see beauty industry careers.
Have a calling to be creative and help others at the same time?
Try pursuing careers in beauty and help people look and feel good. Additionally, many beauty professionals work when it is most convenient giving your schedule flexibility.
Beauty and fashion have trends and styles that change almost every day. This means you're going to need all your creativity to create something matching your clients' needs. This even extends to the expansion of your sense of style and techniques!
Continue reading if you want to learn more about the best and highly-paid beauty industry careers. Below are 10 beauty careers you need to consider.
1. Hairdresser/Hairstylist
You don't need a degree to be a hairdresser, in fact, most businesses look for those with a lot of hands-on experience. You can learn more from in-salon sessions and small local training classes. You can also learn from online classes like Kahn Academy.
Being a hairstylist means you'll meet a new challenge with every new client. This balances with the fact that hairstyling is one of the happiest jobs in the world. The average salary of hairdressers or hairstylists ranges from $24,900 to $50,000.
2. Modeling
Social media like Instagram is full of amateur models that have reached success like Bethany Moore and Billy Huxley. Anybody can go for modeling, even plus-sized models or short models. You can also get paid by promoting products and getting sponsored.
Start by building a modeling portfolio and get help from professional photographers. Models have an average salary that ranges from $22,900 to $90,000.
3. Makeup Artist
To have this beauty career, you need to have a talent for makeup and making the characteristics of people pop out. Makeup artists have to take into consideration a persons' clothes, accessories, and skin type. You also get to meet artists, models, and build a network with your clients.
You will need a portfolio of faces with makeup and a beautician degree or license. A makeup artist has a salary range from $30,000 to $100,000.
4. Fashion Designer
Fashion designers need to make sketches and prototypes to capture fine details. You will have to watch trends and make designs that anyone can use, no matter one's race, color, and social status.
If you plan to choose this beauty career, know that you have the opportunity to travel and be a part of top brands. You'll need loads of experience by going to a fashion house where you can learn from professional designers. The average salary of fashion designers is $22,770.
5. Cosmetic Surgeon
Cosmetic surgeons focus on a patient's appearance by improving symmetry and proportions. They differ from plastic surgeons where they reconstruct defects, burns, and diseases. You will have to use methods to reduce fats, lift the face, and the like with the use of lasers, Botox, and other procedures.
To be a cosmetic surgeon, you will need a medical degree and experience for about 2 years. Pursue plastic surgery and pick a specialization depending on the area of the body you are focusing on.
Note that among the beauty industry careers in this list, being a cosmetic surgeon pays the most. The salary of cosmetic surgeons ranges from $150,000 to $820,000.
6. Beauty Writer
Beauty writers have to write interesting articles, reports, product reviews, and more. You need knowledge about SEO and readability along with extensive knowledge about beauty. The job exists for marketing and promoting products or brands.
To get this beauty career, a cosmetology or journalism degrees raises your chances of getting hired. You could end up working for an agency or you could work on a freelance remote-basis schedule. The average salary of a beauty writer ranges from $26,000 to $50,000.
7. Nail Technician
As a nail technician, you do everything to maintain the condition of toenails and fingernails. You will provide manicures, pedicures, nail shaping, cuticle grooming, and more. Nail technicians also style and shape the nails as well as decorate the nails with polish, gems, and the like.
In this beauty career, you have to keep yourself updated on nail trends and techniques. You will also need a certificate in cosmetology and some experience. The average salary of nail technicians is $24, 530.
8. Skincare Specialist
With this beauty career, you'll be busy cleaning and beautifying the face and body of another person. You'll have to learn to use products like masks and scrubs to remove dried or dead skin. Most specialists teach and tell clients how to use their makeup and take care of their skin.
Like the jobs above, you need a license to be a professional. Luckily you can enroll now for a license here. The average salary of skincare specialists ranges from $37,000 to $47,100.
9. Be A Vlogger
Beauty YouTubers can earn as much as cosmetic surgeons. You don't need any qualifications or training — only a camera, and a mic. Some popular icons are Zoella, Yuya, Jeffree Star, and Nikkie Tutorials.
You can learn more about YouTube and blogs through online courses on Udemy or SkillShare. The salary can range from $5,000 to $500,000 depending on your views.
10. Graphic Designer
Love to layout and design to create corporate or editorial designs? You will have to edit photographs given to you for branding and promotional purposes. It is an important job for the graphic designer to deliver the message to the audience in an aesthetic way,
Graphic designers need to make designs that leave a positive and lasting impression. You don't need a specific degree, but having one gives you an advantage in getting hired in places like Huda and Feelunique. The average salary of graphic designers $48,700.
Pick Between These Beauty Industry Careers
Careers in beauty are one of the fastest-growing and most significant. It means that there will always be a demand for beauty career opportunities. 
Have perseverance, dedication, and a genuine desire to succeed. You will not be far in reaching any of these beauty industry careers!
Thank you for reading! Did you like this article about beauty industry careers? If you did and you want more, feel free to go over more of our fashion and beauty guides right here, today!