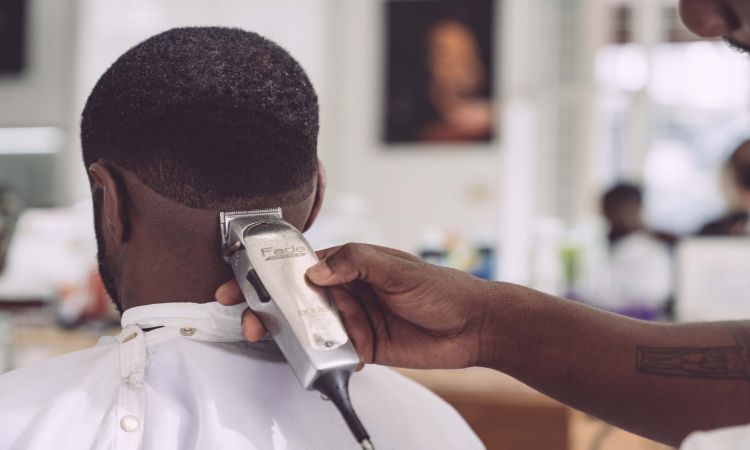 As of a recent report, there were 107,113 barbershops in the United States.
Barbers provide a range of cutting, styling, and treatment options for their customers. With new barbershops popping up every day, it's not hard to see why so many people are training as barbers today.
If you're wondering how to become a barber, there are a few key steps worth familiarizing yourself with. We've put together a rundown of barbering basics to put you a cut above the rest.
Read on for the gentlemen's guide to becoming a barber. 
Why Choose a Career in Barbering?
Professional barbering is a great career path for anybody looking to retrain. Barbers provide a valuable and in-demand service for millions of people each day.
As a professional barber, you will progress your skills, meet new people and form valuable professional relationships and friendships. If you're creative, good with people, and enjoy helping people look great, learning how to become a barber could be the perfect path for you.
Barbers get the opportunity to create a cool and friendly work environment with a steady stream of satisfied customers. One of the most rewarding parts of barbering is seeing happy customers return for more of your great work.
Training and Education
To get your barber license, you will need to undergo some mandatory training and education. But how long does it take, and how much does it cost to become a barber?
Most barbers will need to train for around 1500 hours total through an approved course. You need a high school diploma or equivalent to start training as a barber. Most barber schools cost between $10,000 to $20,000, depending on where you apply.
Many people choose to work part-time as barbers while they train. This can unlock the possibility of starting an apprenticeship and earning while you learn. Why not check out these barbers training courses for more information?
Skills and Knowledge
People who choose to study at barbers schools will learn about a variety of different subjects. Becoming familiar with every aspect of barbering will help you enrich your career and become a valuable asset to your industry.
Accredited barbering courses will make sure their students are trained in:
Bacteriology

Good hygiene procedures

Sterilization and sanitization

Scalp massage

Shampooing and products

Honing and stropping

Scalp and skin health

Straight razor work

Physiology

Industry-specific rules and regulations
Once you complete your barber training, you will be able to apply for your official barber's license, allowing you to trade as a licensed and approved barber.
How to Become a Barber Now
So, that's the gentleman's guide on how to become a barber.
Barbering is a great way to express your creativity and provide a much-needed service to your customers. Why not train to become one today at a local barbershop like Dino's Barbershop?
Did you find this article informative? If so, be sure to check out the rest of the blog for everything you need to know about careers, business, lifestyle, and more.