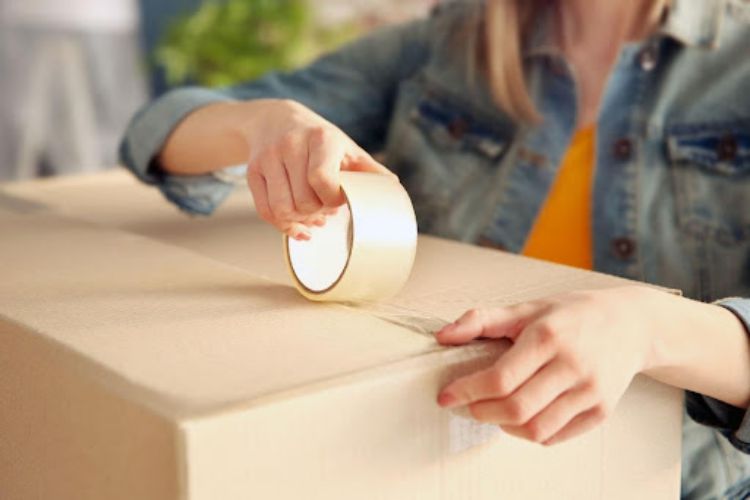 It's no surprise that moving is one of the most stressful life events.
Trying to pack your entire life into cardboard boxes while also working and adhering to other responsibilities can be a massive headache. Throw in uprooting and moving out of state? Talk about disruptive!
However, a moving out of state checklist can help alleviate the stress and anxiety associated with moving, as it can keep you organized and on top of your tasks.
Keep reading for the most important things you need to do before moving day.
Packing Like a Pro
When it comes to packing up your belongings, there will likely be trial and error as you progress throughout the process. However, one of the easiest ways to begin packing is actually by decluttering first.
Though it seems counterproductive, when you declutter your home, you're actually making the process easier and lighter. 
Once you thin out your belongings, you'll want to pack room by room. This step makes the process of unpacking simpler. Also, be sure to properly label your boxes! This will help you find what you're looking for later.
Transporting
Next, you'll need to consider how you're transporting yourself and your belongings. You should thoroughly research and compare any professional moving companies to find the best option for you.
You also can't forget about your car! Unless you plan on driving across the country, you'll want to get a car transport quote to help make your move as simple as possible.
Transfer Services
One thing many people forget to do during the moving process is to switch any of their services over. Things like the internet and television services can help keep you occupied while you're trying to make new friends.
This process can be easy if you get the timing right. Between two and four weeks from your big day, you should contact your utility providers to inform them of the move. 
You'll also need to set up services in your home before the move, as you will want to ensure you have electricity, heat, and water in your new home.
Research Your Area
Before you make your move, you'll want to do a bit of research about the area you'll be living in. Finding parks to take your dog or kids after the move or researching the local shopping scene can help make your transition easier.
Similarly, you'll want to schedule a new patient appointment with any doctors you see. This process helps you start receiving care as soon as possible while ensuring you have a doctor to rely on in case of an emergency.
The Perfect Moving Out of State Checklist
Though the process of moving is stressful, keeping these steps in mind can help ease the frustrations that packing up your entire life can unearth.
Remember, before you make your move, it's crucial to keep your moving expenses in mind. Be sure to budget before making any decisions!
If you found this moving out of state checklist informative, be sure to visit the rest of our website for more great lifestyle tips and tricks.