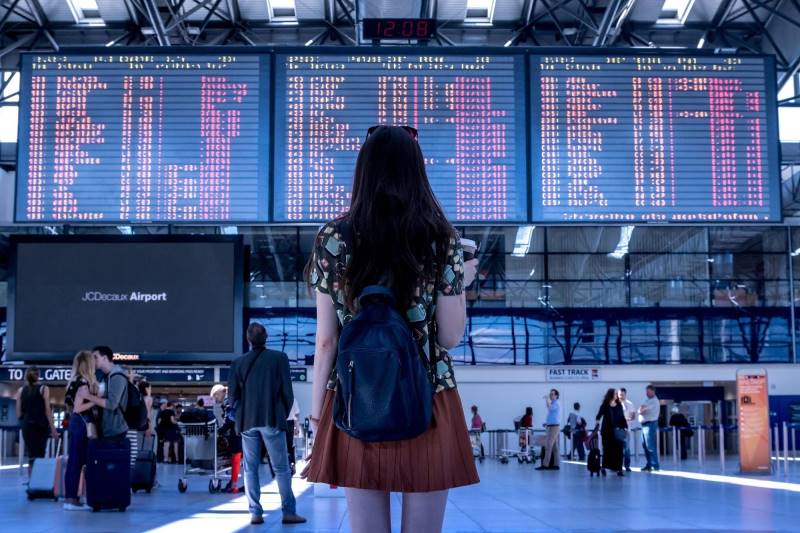 According to one study by Forbes, about 80% of the travel decisions are made by women, so why not plan the ultimate girls' trip?
Whether it's a bachelorette trip or just a fun weekend getaway with your girlfriends, planning a trip with just the girls can be exciting and create all kinds of memories.
But where should you go? If you guys can't decide, check out some of these popular destinations. 
Miami, Florida
Florida has some of the best beaches in the country, but if you're looking for a destination with a great nightlife scene, check out Miami.
You can hit South Beach and tan on the sand all day, and then go and visit the Wynwood's Art and Entertainment District. After you have a few cocktails there, you'll have plenty of nightclubs to choose from. 
Las Vegas, Nevada
If you're up for some gambling, you should visit some of the best casinos in Las Vegas. There are plenty of casinos that offer you free food, drinks, and a chance to win big!
Even if you don't want to spend all your money on gambling, you can also visit all the bars, nightclubs, and tourist attractions here. 
If you get bored in Las Vegas, you can also visit the Grand Canyon which isn't too far away. 
Palm Springs, California
If you and your girlfriends want to plan one of those amazing weekend getaways, head over to California. 
If you go at the right time, you can also attend Coachella, one of the most popular music festivals. Even if you don't make it in time for that one, there are plenty of other music festivals that have made this place famous. 
You'll be able to enjoy the sunshine here even during the winter months, and you'll be amazed by how many different restaurants there are to try. 
Tulum, Mexico
If you're looking for something out of the state, check out Tulum, Mexico. 
This is the perfect place for a bachelorette party as it's very relaxing after dealing with the stress of a wedding. If you want to party after you've relaxed a little bit, you'll be able to find some great hotels for that as well. 
Papaya Playa Project is one of the most popular hotels there, so make sure you check that one out. 
Paris, France
For those girls who are looking to be a cultural connoisseur, head over to Europe and visit Paris. 
While some parts of Paris are nicer than others, you'll be able to enjoy all the fashion, architecture, and definitely the food. Over in France, they have some of the best wine and food that you'll find anywhere around the world. 
Discover More Girls' Trip Ideas
These are only a few girls' trip ideas that you could take, but there are many more places you could go as well.
We know that planning a trip can be stressful and overwhelming, especially if you have a large group of girls. However, that's why we're here to help you!
If you enjoyed this article, make sure that you explore our website to find more articles just like this one!