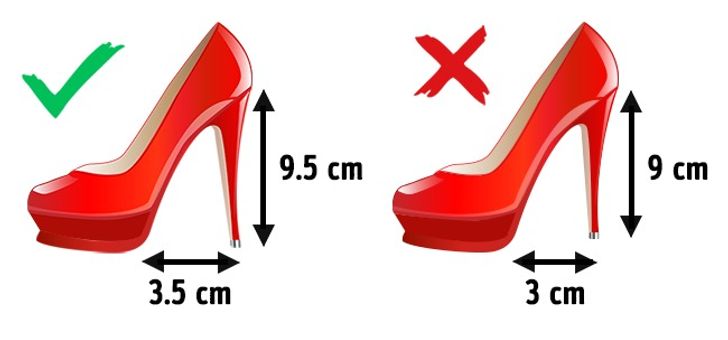 It's a real achievement if you can choose a stylish yet quality pair of shoes. Even before you walk into a good shoe store with reliable staff to help you, you should know what kind of shoes you need. Moreover, you should have sheer willpower to keep yourself from choosing only based on their appearance.
Balancing quality and style is a daunting task when it comes to buying a pair of shoes. So, below are some of the best tips to help you find the perfect shoes for your needs without sacrificing the style.
Pay attention to the toe and heel areas
Checking the shoes, make sure that the heel and toe parts keep their shape when squeezed. A good quality shoe won't have any lasting deformation when pressed and let go.
Moreover, ensure that the heel is rigid as a soft heel quickly sags, bringing inconvenience when walking.
Choose the size of your larger foot
A lot of people have one foot a little larger than the other. With that in mind, always choose your larger foot's size as the size of your new shoes. Try different pairs with different sizes and select the pair that feels comfortable on both feet.
Check the stability of the shoes
If you are buying high-heeled shoes, try to put some pressure on the midfoot to see if the heel would slide back – it should not. Stability should be one of your priorities when choosing a pair of shoes. Otherwise, the shoes may cause loss of balance, leading to a fall.
The sole must be flexible 
When checking on a shoe, try to bend its toe portion with both of your hands. Less flexible soles may keep your foot joints from moving freely. This may cause rapid fatigue or gait disorders. Moreover, it will cause your body to use more energy than usual. 
Make sure the shoes won't restrict your feet
Avoid shoes that can restrict your foot, and wear them out. Wearing something like this can cause problems with the muscle function and blood circulation in your feet. Moreover, these shoes may lose their presentable appearance quickly.
To avoid this situation:
Wear your thickest socks and stand on a sheet of paper.

Outline the shapes of both feet with a pen, and then cut the outlines.

When you get to the

shoe store

, insert the cutouts in the shoes you want to buy.

Make sure that they fit well without bends at the edges.
Buy shoes in the evening
Your feet become a little swollen due to all day of walking. With that in mind, the shoes that feel comfy in the morning may feel tight when evening comes. Buying a pair of shoes at night makes sure that your feet will feel relaxed throughout the day.
Feel the inside of the shoes with your hands
The surface inside the shoes must be soft and have no rough seams. Moreover, the insoles should be supple and easy to remove.
When you wear the shoes, try to walk across a hard, solid surface. Soft carpets can make your walk feel comfortable, so to get a better idea on how the shoes will feel, walk on a bare floor. 
These are some of the tips that you should remember when buying a new pair of shoes. By following these simple tips, you should get the pair that perfectly fits!
Author bio: 
Ester Adams is a farmer of words in the field of creativity. She is an experienced independent content writer with a demonstrated history of working in the writing and editing industry.  She is a multi-niche content chef who loves cooking new things.