Water damage is an issue that has to get repaired as soon as possible. Mold can start to develop in only a day, and water damage has a way of expanding and causing more damage as time goes on.
So, it's important to know how to handle water issues when they come up. We're going to take a look at water restoration today, giving you some insights into what you can do to repair damages right as they occur.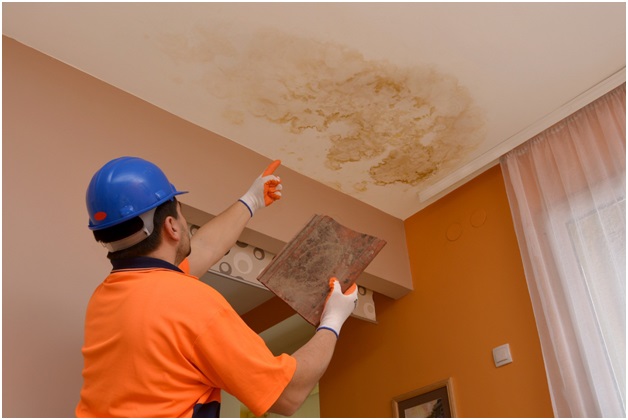 Let's get started.
Make a Water Restoration Plan
Make a water damage plan before anything occurs. If you're in the grips of water damage right now, use the following steps to guide the process.
That said, having a clear plan about what you're going to do if water damage occurs makes the entire process a lot easier. Write down your insurance company phone numbers, have emergency contacts in place, and check your coverage in advance.
Insurance and Documentation
The first thing you should do when a water issue occurs is to call your insurance. The sooner you call your insurance company, the more likely it is that they'll be able to cover the damages.
If you wait a few days or weeks to get in touch with insurance, it's much more difficult to manage all of the damages and get the coverage you need. Further, that's enough time for the damage to set in seep out to other areas of the home.
So, call your homeowner's insurance company right away. If you're lucky, an adjuster will come to your house in a day or two following the event. They'll take a look at all of the damages and see what your insurance can cover.
You can help them out with this process by taking comprehensive photographs of the damages as they occur. Odds are that the individual won't be able to come to the house on the day of the damages, so good pictures are essential in the process.
Turn Off the Power
If damage is extensive enough, there's a significant chance that your power lines could be affected. If you don't turn off the power, the water could lead to a number of damages.
For one, your power might go out anyway. It's much better to shut the power off yourself and prevent the outage from occurring as the result of contact with the water. Those instances can lead to significant and costly repairs.
Further, there's a chance that fires could be started from sparks and other interactions between water and electricity.
Contact Water Repair Professionals Immediately
Once you've ensured that you're insured and safe, it's time to call the professionals.
Water damage restoration services are available for any kind of damage. Whether you've been subjected to a flood or you just had a pipe burst, contractors are available to come and help you. In a lot of cases, people are ready to come as soon as possible.
Particularly with cases of dangerous water damage, you might be able to have a contractor to your home at any time of night. Ensure that you've taken excellent photographs before anything is done, though.
Keep in mind that your insurance should cover these repairs if you have coverage. That coverage might get put into jeopardy if you don't have documentation of the damages, though.
In many cases, the insurance company is the one that puts you in contact with their associated contractors. If that's the case, discuss how to proceed with your insurance agent. They'll tell you the steps you need to take in order to maintain coverage.
Remove Valuables From the Area
Now, get all of the important things away from the damaged area. So long as it's safe to access those areas of your home, move everything away from the spot that the contractors will work on.
If you're unable to move the object in question, there are some things you can do to prevent further damage. Say, for example, that you've got a valuable couch on a water-damaged carpet. Leaving the piece of furniture there for an extended time might lead to damage.
You can lay a tarp down underneath that furniture. You might even wrap the furniture in the room with plastic wrap if you need to. Do whatever you can to ensure that your remaining valuables are safe from getting damaged throughout the process.
Contractors will be respectful of your belongings, but their primary goal is to repair the water damage and make sure that your home is safe to return to.
Examine Restoration Options
Even though the primary issue will get resolved right away, there might be damages that aren't addressed in those first few days. Things that aren't essential to the safety or function of your house may not be covered by your insurance.
In these cases, it's smart to start looking for restoration options. These tend to be aesthetic areas of the home rather than things like floors or walls. You might even have some personal possessions that are altered by the damage and need to be restored.
There are even ways to restore your wall paint without having to repaint the entire room.
Consult With an Electrician 
Depending on the scope of your water damage, there might be some interference with electrical lines and power supplies. When you're not sure whether or not the electricity of your home was affected, it's important that you talk with an electrician.
Odds are that contractors will look out for those factors before they start looking at your home. If your damage wasn't significant enough to warrant contractors but was enough to make you turn your power off, contact an electrician.
Turning the power back on could lead to outages, damages to your sockets and wiring, or worse. You could get shocked, and those injuries
Have You Experienced Water Damage?
If you're experiencing difficulty with water damage and need more information, we're here to help. There's a lot to think about and it can get overwhelming, so it never hurts to take in as much information as possible.
Explore our site for more ideas on how to handle water damage, deal with insurance companies, and much more.