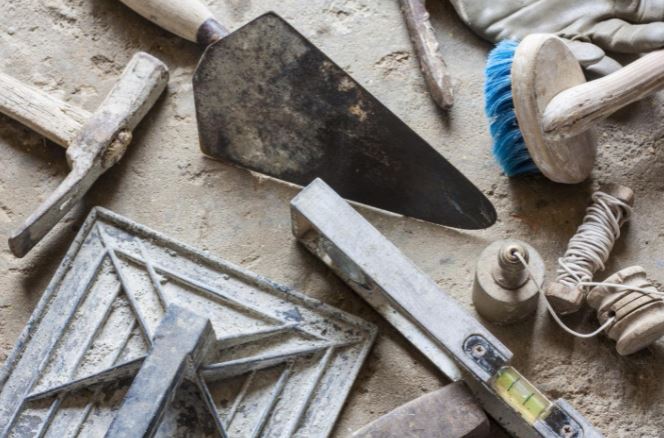 You've been eyeing your neighbor's gorgeous stone fire pit and want one for yourself. You can almost imagine your family cozying up to the warm fire on a chilly evening, toasting marshmallows, and enjoying the night.
When you asked who they hired to install the fire pit, they said a mason built the beautiful outdoor project.
The answer set the wheels in your head turning and piqued your interest. What does a mason do exactly, and how can a mason help you? Why should you hire a mason instead of a general contractor?
From building stone walkways and outdoor kitchens to repairing mortar, a mason can guarantee the best results. Keep on reading to learn more about what a mason does and when to hire a mason.
What Does a Mason Do?
A mason or stonemason is a craftsman who honed skills in working with stone, bricks, concrete, and artificial mineral material. They cut or shape and lay stones to create or repair functional and artistic structures.
Their skillset and proficiencies include the following:
identifying the materials and equipment needed to complete a project

reading and interpreting construction blueprints

mixing grout, cement, mortar, and mud

cutting, shaping, and trimming stones to intended dimensions

working with natural stones such as granite, limestone, and marble

working with artificial mineral stones such as cement

laying bricks or stones according to the specifications of the project

dig trenches and pour concrete

operating heavy machinery such as cranes to lift, hoist, and move stones

stone and concrete finishing and polishing

replacing flawed or missing stones on walls and other structures
What Is Masonry?
A mason can build almost any structure made of stone and similar materials for aesthetic and functional purposes. Typical projects include installing stone and brick walls, siding, fireplaces, patios, and walkways.
Masonry jobs also include repair jobs and upgrades. A masonry contractor can repair your foundation or upgrade your home siding.
When to Hire a Mason
Is it possible to DIY these home projects? Can you use a general contractor instead?
To answer the first question, yes, you can attempt to do these projects on your own. But without the proper knowledge and skills, the likely outcome is that you'll be wasting materials on a defective structure. For example, if you apply the wrong mortar (unsuitable material, inaccurate mixing, etc.), your project is hosed from the start.
A general contractor can do a decent job on any home improvement undertaking, but for stonework, it's better to hire a mason. Masonry contractors have a more specific set of skills that are better suited for brick and mortar jobs.
Professional masons are armed with superior waterproofing techniques. They know how to divert moisture to protect the project from corrosion and damage. They're also better at fireproofing and making the structure more energy efficient.
A Rock That Rolls Cannot Build a Home
What does a mason do? Not everyone has the skills to shape and lay down stones and rocks to create a usable construction. For projects that require working with hard and stubborn materials, hiring a stonemason is your best option.
Please check out the rest of the articles on this site for more home improvement tips and advice.