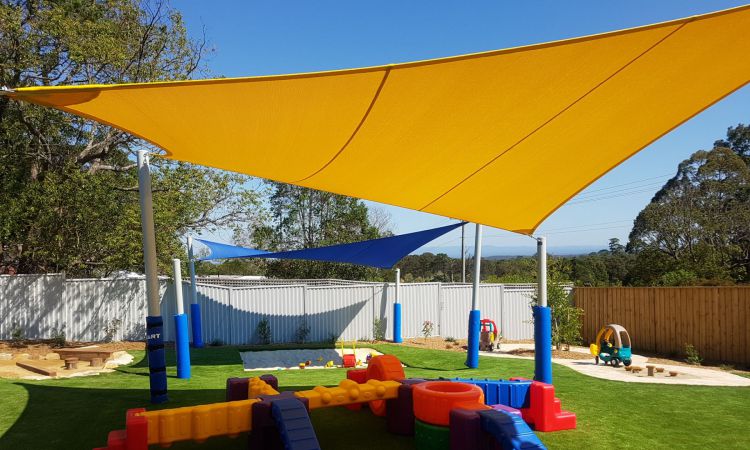 While creating space is a challenging task, maintaining it is equally demanding, if not more. However, with simple yet highly effective additions like Shade Sails, you provide shade to your backyard, create a peaceful environment, protect your space and uplift the market value of your space. If you're considering installing suitable sails, there are a few things to think about before selecting an installation firm. Here are some key points to remember:
Area Size:
Not all sails are appropriate for all conditions. Huge regions will require a relatively larger dimension that can effectively cover the whole area. Besides, external factors like the angle of the sun's rays or the direction of the wind are crucial in determining how much shade the sails can actually give. Therefore you need to start by zeroing down the area and then moving on to assessing it thoroughly.
Material:
Once you've understood the area in question, you can then delve into zeroing down the perfect fit, i.e. the most appropriate material. This also depends on the weather conditions of your region. For the month of monsoon musings, you'll need overhead sails that are entirely waterproof, particularly if you have a vehicle, furniture, or any substantial thing below it. Likewise, during the scorching summers, you need to opt for heat-resistant sails. As a practical tip, you can opt for a high-quality fabric that's both waterproof and UV-protective. For locations where just minor blocking is desired, a lighter, less expensive fabric type will suffice. The knowledge of these things can adequately help you in choosing a credible professional installation agency. 
Durability:
With material comes durability. You want to eliminate the risk of bearing any long-term or hidden costs merely in the bid to save a few bucks temporarily. Weighing in on the durability factor will help you decide better while hiring a professional agency. In addition, the sail's resilience plays a role in determining its lifetime. Check to see if the professional you're contemplating hiring is utilizing high-quality Shade Sails that can endure all types of weather.
Real-time Testimonials/References:
While the above three factors are critical yet indirect contributors in helping you prioritize your protective sails checklist, this one is pretty straightforward. You will be able to choose an agency that can help you with the installation only once you've narrowed down what type of shade sail you require. So, inquire about suggestions from friends, relatives, and acquaintances who live in the same neighborhood. Finding a firm with a real-time testimonial or referral will make all the difference! 
When someone comes highly recommended, you know you'll get good service, top-notch work, and a fuss-free process. Professionals will be able to determine the size and kind of sail required to match your specific needs along with customizing variants too. Therefore, nothing can be better than hearing things from a reliable source's mouth!
Summing Up:
Your aesthetic and practical requirements will be satisfied if you hire the best sail manufacturer and installation company in the business. While there is no doubt that a skilled installation firm can analyze the space and make recommendations for the best fit, approaching the process with knowledge can help you make the right choices for your space. By considering the points mentioned above, you can be sure of bringing a professional agency on board that you won't regret.