More than eight million households own and enjoy a recreational vehicle (RV). An RV provides people with a fun way to explore the world and make memories that last forever. But when you aren't using it, RV storage can be an issue.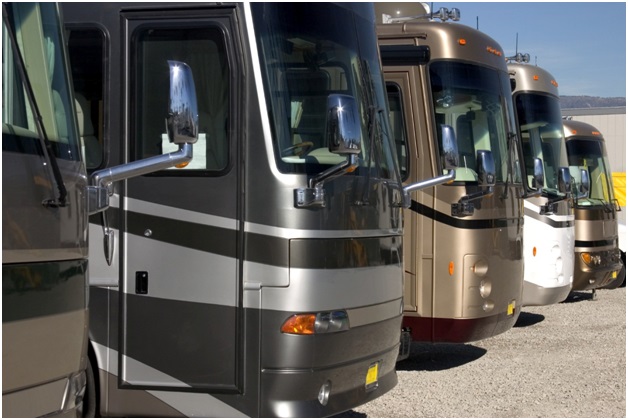 If you are wondering, "where can I store my RV?" this article is for you. Let's explore some options on RV storage facilities and ways to keep your vehicle safe and secure when it's not in use.
Keep Your RV Close to Home
Depending on where you live and how often you use your RV, keeping it at your house might be the best option. You'll have quick and easy access to it when you want to take a trip or if the RV needs maintenance. Check with your HOA or neighborhood bylaws to make sure keeping an RV at home is appropriate.
Where Can I Store My RV if Home Is Not an Option?
If you live in an apartment or in a neighborhood where parking an RV long-term isn't possible, there are offsite RV storage options. This facility in Kingston, Washington, provides both outdoor and indoor RV storage. You can usually find similar facilities throughout the country near you.
Typically, RV storage is available in one of three types: indoor, covered, and outdoor. Indoor storage is the most expensive, but it offers the most protection and security. Covered storage will protect your RV from most of the elements like harsh sun and weather.
If you need an affordable option, outdoor storage is the most economical choice. You won't have the benefits of indoor security or protection from the elements, but it does offer a place to store the RV until you need it.
When choosing a storage facility, here are some questions to ask:
Do you provide winterizing services?
Is your facility locked and protected by a security system with cameras?
Will I have access to my vehicle at any time?
What is the monthly cost associated with storage?
Do you offer indoor storage options?
Do your outdoor areas provide covered RV storage?
Asking these questions before you commit to storing your vehicle will help ensure you choose the right place for your needs.
Pre-Storage Maintenance
Before you park your RV at your home or a facility long-term, some maintenance tasks are performed. Check the windows, doors, and roof for leaks. Drain the freshwater tank and open or close the vents, depending on the climate where you live.
Refer to a pre-storage checklist to make sure your vehicle will be in tip-top shape the next time you're ready for an adventure.
A Place to Store Your Home Away From Home
Recreational vehicles make family trips and outdoor adventures fun and memorable. Millions of people enjoy them, but many ask, "where can I store my RV" once the trip is over. If keeping the RV at your home is not ideal, there are storage facilities that can help.
Look for a storage company that provides the kind of services you prefer: indoor, covered, or outdoor storage. Ask questions about safety and security, and perform necessary maintenance before you put the RV away.
For more RV storage ideas and ways to make your vehicle part of your lifestyle, please explore the rest of our site.