If you're looking for the ultimate road trip vehicle, there's no better option than buying an RV. With an RV, you can explore the country while bringing all your favorite home comforts along with you!
That said, an RV is a big investment, and if you want to find the perfect vehicle for you, buying an RV takes a lot of time and research.
Like any vehicle, RVs come in all shapes and sizes, and the various amenities make the shopping process even more complicated. But if you know what to consider when looking for an RV, you can take all the stress out of shopping.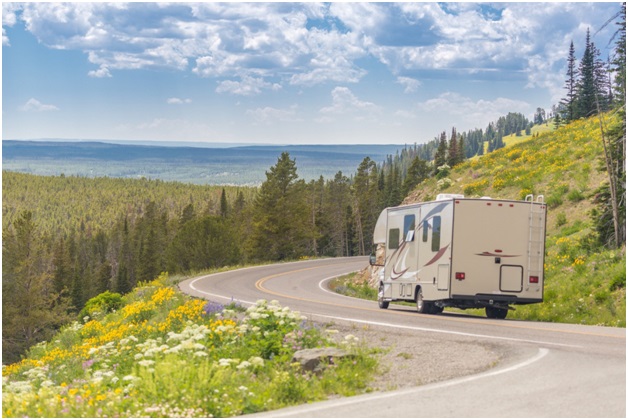 To learn a few tips for buying an RV that you can use to choose the ultimate adventure vehicle, just keep reading!
How Will You Use It?
The first step in RV buying is to consider how you'll use it. For example, the best RV for visiting national parks is different from one designed for weekend trips.
Additionally, you need to think about the climates you'll be visiting. Regardless of where you're traveling, an RV with air conditioning is a must.
Let's say, however, that you want to be able to travel to the mountains in the winter months. In that case, you'd need an RV that also has a powerful heating system.
How Many People Will Be Traveling?
One of the benefits of buying an RV is that you're able to bring family and friends along for the ride and spend time together rather than taking separate vehicles to your destination.
With that in mind, one of the best RV buying tips we can give you is to consider the number of people who will be traveling on a typical trip. Keep comfort at the top of your list – if an RV can hold 4-6 people and you regularly travel with six, you might feel a little cramped.
Which Features Are Must-Haves?
Your RV is your home away from home. So, just like when you're buying a home, you need to have a list of must-have features and amenities when browsing motor homes for sale.
Look at popular features for inspiration, but keep in mind that your list should include must-haves for you. Which amenities are most important? A full bathroom? A built-in oven? Plenty of sleeping space?
There are also tons of extras to consider, such as outdoor grills, expandable living spaces, and solar-powered showers.
Navigate Buying an RV Like a Pro With These Tips
With all the options on the market, buying an RV can be a bit of an overwhelming experience. But now that you have these tips for buying an RV, you can navigate the RV buying process like a pro.
Remember, the most important factor is your personal wants and needs. The most popular RV on the market might not suit you – trust your gut!
Looking for more tips and tricks for making your next vacation the best one yet? Be sure to check out our blog!