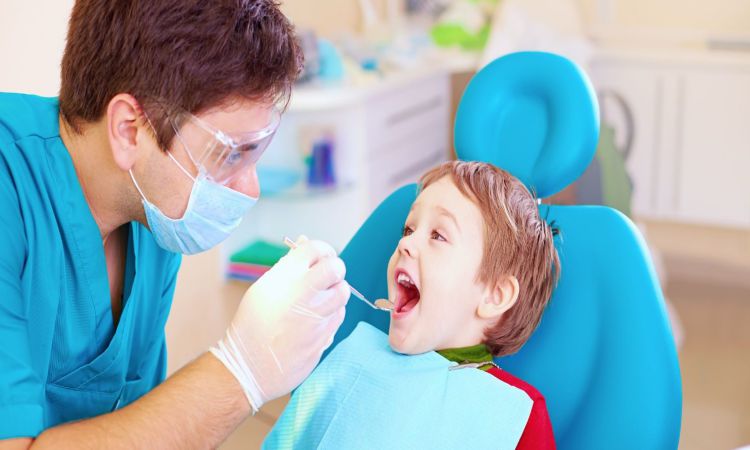 Dental care for kids is often overlooked. From 2015-to 18, the percentage of children aged 5-19 years with untreated dental caries was around 13 percent.
When it comes to finding a kid's dental specialist, it is essential to do your research. You want to make sure that you choose a qualified and experienced dentist in pediatric dentistry. There are a few things to check when visiting a kids dental specialist.
This article will discuss the four most important things to look for.
1) Check The Dentist's Qualifications
The first thing you should do is check the dentist's qualifications. You want to make sure that they are qualified and experienced in pediatric dentistry. You can find this information on their website or by calling their office.
Ensure that the dentist has completed an accredited pediatric dental residency program. It is the best way to ensure that they have the proper training and experience in treating children's dental needs.
Many pediatric dentists also belong to organizations like the American Academy of Pediatric Dentistry (AAPD) or the Canadian Association of Pediatric Dentistry (CAPD). These organizations offer resources and support for members and continuing education opportunities.
2) Ask About Their Office Policies
When looking for a kid's dental specialist, it is essential to ask about the office policies. You want to make sure that the dentist and staff are comfortable treating children. Some questions you must ask include:
-How do they handle emergencies?
-Do they offer sedation dentistry?
-What is their policy on x-rays?
-Do they offer a children's discount?
You must ask about the dentist's philosophy on dental care for kids. Do they believe in preventive care or wait until there is a problem before treatment?
You can get a better understanding of the nature of the practice of the dentist and their office by asking these questions. It will help you decide if they are the right fit for your child.
3) Compare Their Fees with Other Dentists
When you find a dentist that you are thinking about getting your kid treated from, it is essential to compare their fees with other dentists in the area. It will help you ensure that you get the best possible price for the services you need.
You can usually do this by looking online or calling around to different dental offices.
The total price will include:
-The cost of the appointment
-Any lab work that needs to be done
-Costs for any dental procedures that are required
It is essential to know what each of these costs will be to budget accordingly. You don't want to be surprised by a huge bill after an appointment.
4) Check For Insurance Coverage
Most dental specialists accept various insurance plans, but it's always best to check with the specialist's office before your appointment. Many times, if the specialist is not in-network with your insurance plan, they will be willing to work with you to create a payment plan that fits your budget.
An insurance claim will cover:
-A routine dental exam
-X-rays
-One cleaning per year
Your child's visit to the specialist will likely be considered an out-of-network service and may not be covered in full.
Final Thoughts
When visiting a kids' dental specialist, it is wise to keep a few things in mind. It is essential to find a dentist who specializes in pediatric dentistry. It will ensure that your child receives the best possible care.