When you're outfitting your riding gear with a durable helmet and flexible motorcycle gloves, it's easy to forget about an equally important asset to your drive: your eyes. Without clear and comfortable vision, you'll never be able to see the open road the way it was meant to be experienced. Any of these five goggle products can help you ride safely in style.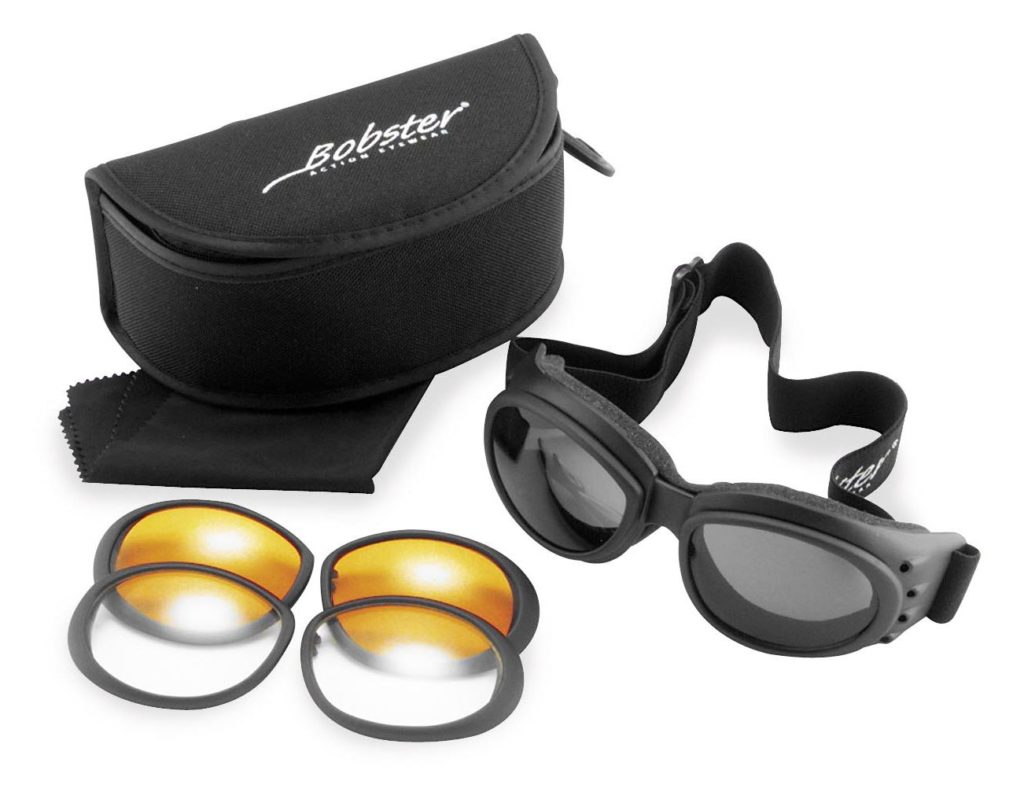 Bobster Bugeye II Interchangeable
Bobster brings some of the best eye protection for bikers to the table, and their Bugeye II Interchangeable Goggles are no different. These versatile lenses can be swapped out to fit current weather conditions, including resistance against fog and harsh sunlight.
Emgo Roadhawk
If you can't ride without a pair of glasses, then the Emgo Roadhawk Goggles might be just what you need. These settle comfortably over your prescription frames and adjust nicely to get the snuggest fit.
Pacific Coast Airfoil 7600 Series
For the most superior level of sun and glare protection, the Airfoil 7600 Series from Pacific Coast delivers. They're made to withstand heavy impacts to keep you riding for miles, and the goggles come fully equipped with UV 400 lenses.
Bobster Roadhog II
With the Bobster Roadhog II, you get both goggles and sunglasses in one phenomenal product. Switching from one to the other is a breeze, and the eyewear comes with extra shatter-resistant lenses to protect against glare and fog.
Airfoil Day2Nite Fitover
Sometimes a leisurely ride can take into you into the night hours before you realize it. To help you go seamlessly from day to darkness, check out the Airfoil Day2Nite Fitover Googles. These lenses covert seamlessly from shaded to clear, adjusting to brightness levels to give you maximum visibility.
Ultimately, goggles can substantially increase your visibility and keep dirt and debris from irritating your eyes. So, if you must have a pair, why not the best? Consider your needs and choose the eyewear that works best for you. Never compromise with the quality as it is for the protection for your delicate eyes.
Protect your eyes while driving with a perfect goggle and make your ride easy, safe and memorable. Goggle not just keep your eyes safe and clear your vision but it makes you look cool and stylish. So if you are looking for a stylish goggle then it is always a good idea to look for one online. You cannot just find a stylish one but it will fit in your budget and will be of good quality too. It is just you have to search a bit and then make your final decision. Also make sure you shop one from a reputed site in order to have the best one at the best price.
In today's time when the craze of online shopping is increasing day by day, there are many websites too that promises for good quality products but deliver unsatisfactory ones. So, to shop easy and safe it is important to research well and then make your final decision.