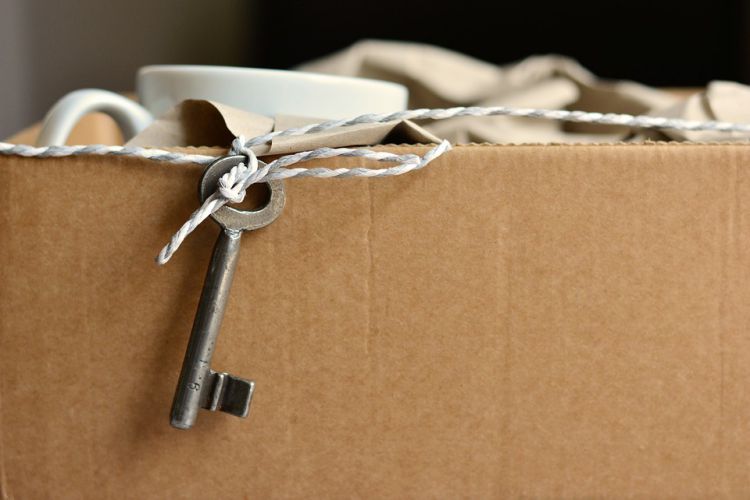 After the hassle of finding and purchasing a new home or renting an apartment, the next big challenge is the move. Settled in a home for years, we have hundreds of belongings we need to take along and many things to consider. As exciting as moving to a new home may be, it requires time, effort, and investment; it is not a one-person task. Everything has to be stored temporarily in secure boxes and carried using specialized vehicles before you can think ahead, from furniture to personal belongings like clothes. Deciding what to take and what to leave behind is equally complicated. In all this hassle, your safety and the security of your belongings may be at risk if you do not take the proper measures. Impatience, lack of planning, and absence of professional help can lead to serious personal injuries or property loss. If you are planning to move homes, consider the following safety tips before you begin.
Before the move
1. Call in the professionals
You may think that you can pack and move without professional assistance if all the family gets together. That might be possible for personal items like your clothes, but for furniture, you should consult a company that assists in moving heavy loads. For example, moving heavy furniture without proper training or equipment can pose a risk to your safety and the security of your belongings. With the assistance of a moving company, you get the manpower, equipment, and efficiency needed for a quick and safe move.
Other than professional help, you would also need secure storage space. In addition to purchasing storage boxes, you can rent a storage space nearest to your location like Terrell tx storage units for keeping more space-taking items like your vehicles or beds. Pallet shipping is an affordable way to ship household goods, but if you do not package your items properly it could be disastrous. Ship Smart specializes in packing and pallet shipping.
2. Don't overload storage boxes
Professionals recommend a maximum of 50 pounds weight in a tiny storage box. Medium-sized boxes can usually carry 65 and large boxes 70 pounds. The moving boxes you get will have a weight limit; any heavier box might give in to the load and fall apart. Lifting overloaded boxes can strain your muscles and cause injury. Even when you have extra-large boxes, do not exceed the weight limit. You can use them to carry bulky but not necessarily very heavy items, like linens, clothes, and cushions. If you have boxes that weigh a lot, request an extra pair of hands to carry them.
If you intend to carry the boxes yourself, practice proper lifting techniques. Don't bend your back, twist your body, or lift the box over your shoulders. Instead, use your legs to lift the weight as your thigh muscles are much stronger than your back muscles. 
3. Know what to wear
Preoccupied with all the tasks on hand on a moving day, you might neglect one crucial aspect; your clothing. Since you have to move around a lot, remember to wear something comfortable and flexible. Wearing a T-shirt with comfortable jeans is usually the best choice. Secondly, your clothing choice should be close-fit yet breathable. Loose-fit clothes might get caught onto things and cause accidents and injuries. Also, remember that the clothes you choose should be dispensable because you never know how they may get ruined, torn, or soiled on moving day.
As for footwear, select something comfortable, fully-closed, and with good traction; you don't want your foot to bang into obstacles or to slip, fall, and get injured.
4. Stretch before you lift anything heavy
Tight muscles are more susceptible to injury. No matter how busy you are, frequently stretch your biceps, triceps, thighs, calves, and hamstrings. Stretching makes your muscles more flexible, prepares them for a more intense workout, and improves your overall body posture.  
After the move
5. Check the home security system
The home security system includes a burglary alarm, a first security alarm, and outdoor cameras. FBI reports suggest that the burglary rate in homes with no security system is approximately 1 in 3, compared to 1 in 250 in homes with one! Although the initial investment is costly, in the long run, the security system can save money by reducing the chances of theft and medical emergencies. Look for a reliable company that offers these products and their installation. You can also choose to install the equipment yourself.
6. Change the locks
If you have purchased a house in which someone lived previously, you never know who has the keys, and you often don't have much idea about the property and family history. The threat is most likely in rental houses where the previous tenant had to be removed by the landlord for whatever reason. The tenant might intend illegal occupation. Without a change of locks, intruders may be a serious threat. Change the locks even if the landlord reassures you they are new. This applies to the main entrance and any other entrance to the home.
7. Secure the doors and windows
Intruders always look for ways through doors or windows. When you move to the new house, call the professionals to see if the doors and windows are secure. If the main entrance has large glass windows, you should consider replacing it; either replace the glass with unbreakable panels or install a windowless door. If you are reinstalling the doors, choose steel, metal, or sturdy wood as the material.  
Final words
Relocation is a cumbersome process, but it can be made safe and accident-free with a few easy tips. With the help of professionals, the right storage equipment, correct attire, and proper lifting methods, the move can be safer. Moving homes should be exciting and fun, so don't neglect these essential tips.