Do you wear the same three outfits over and over? Do you find yourself struggling to find pieces that match and go together?
There are staple pieces that every men's closet needs, no matter your occupation or lifestyle. Adding simple, neutral-toned, items that can be styled formal or casual is essential for your wardrobe to be multi-functional.
Let us help you find the items you need to perfect your ultimate wardrobe.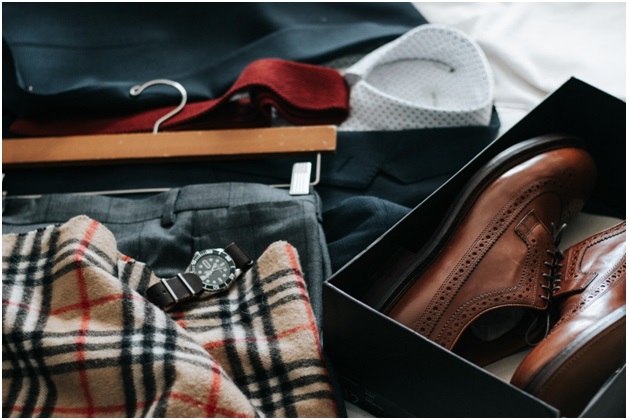 The Perfect Jeans
Jeans are hard to find. Well, no, let's rephrase that – good jeans are hard to find. Jeans are everywhere, it is important that you find the perfect fit and color.
Most men can pull off slim-fit jeans. You might think they're going to be too tight for you, but they are stretchy and might surprise you! Slim-fit jeans compliment many body types.
Be sure to pick a pair of jeans that don't have any holes and aren't too distressed. You want them to be able to go with a t-shirt as well as dress shirts.
Sweater
Every man needs a simple plain sweater, preferably in a neutral color. Something that you can wear with a dress shirt under and wear it out to a nice dinner, or you can wear it with jeans while out for a hike.
Pick a quality material that will last, and pay attention to the washing instructions. Dry-clean-only shirts are fine if you're actually going to dry-clean them. There are many good quality sweaters that you can wash at home and lay flat to dry.
Comfy and Fashionable Pull Over
You don't have to sacrifice comfort for style. Sweatshirts are great and comfy, but they're not very fashionable. By switching to something like a 1/4 zip fleece, you can be comfy and fashionable at the same time.
Dress Shirt
Dress shirts are essential, a dark-colored wrinkle-resistant dress shirt can work in any situation. Choose a dark color that will look nice with any pair of pants.
Wear it with grey dress pants and a tie for a wedding. Or you can wear jeans with a dress shirt for a casual but fashionable look. Using a dress shirt under a sweater is a great way to look formal but still be comfortable.
Unique Tie
While you do need versatile items in your closet, you also need some accessories that add a little pizzazz. Ties aren't just for formal affairs anymore, fashion-forward people pair ties with any outfit to add some flair.
View this collection of ties and find a unique one that matches your personality to add to your wardrobe!
Get Started with These Men's Closet Essentials
One of the most important things to remember is to try things on before you buy them! Clothes that fit you well are more important than any brand or size. Every men's closet needs to be filled with clothing that makes them feel and look good.
Everyone can be fashionable with simple staple items that are adaptable to every style and situation. Start adding these pieces to your wardrobe today!
Liked this article? Check out the rest of our blog!