On average, American employees get ten days of paid vacation each year, enough to take just one extended trip. So, if you already used up all your vacation time, you may feel like it's impossible to get away this year.
Unfortunately, lack of vacation time can seriously affect your mental health, causing you to feel irritable and unproductive at work.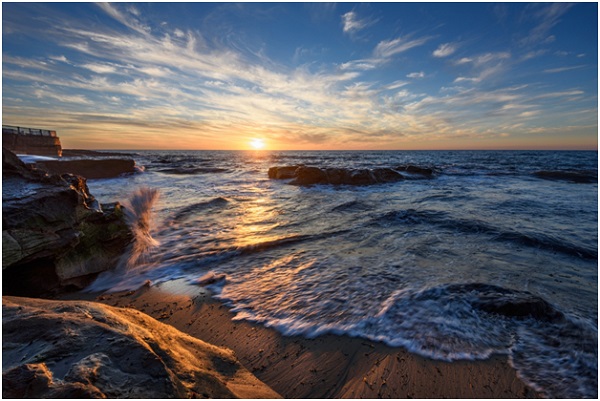 The great news is that it is possible to recharge your batteries and enjoy new destinations with a little creativity. So let's take a look at seven short vacation ideas that won't require any time off!
Relax on the Beach 
Whether you want to unwind or party all weekend, the beach is one of the best 3 day vacation ideas.
If you want to try something new on your trip, why not learn to surf or stand up paddleboard? Alternatively, you could hire a fishing charter or take a crash course in scuba diving.
Of course, you could always use your beach vacation to read your favorite book or visit a spa, too!
Even if you don't live near the coast, you can easily fly to many beach destinations. Just be sure to book your plane tickets in advance to get a good deal on the dates you want to travel.
Visit a National or State Park
No matter what state you live in, there is probably a national or state park within a short distance from your home. Start by searching for parks, and once you find one nearby, begin researching things to do! These are some fun activities you may want to look into when planning a national or state park vacation:
Kayaking
Fishing
Hiking
Swimming
Birdwatching
Cycling
Of course, you'll have to sort out lodging if you plan on staying for a couple of days. Typically, there are cabins, campsites, or hotels near national parks, so you'll have plenty of options as long as you book your stay ahead of time.
Be a Tourist in Your City
Typically, we use our vacation time to visit far-away places but forget that there are plenty of special destinations all around us. So if you only have a couple of days, why not explore your own city or one nearby?
One of the benefits of being a tourist in your own town is that you won't have to spend money on lodging or transportation. This allows you to take time off from your routine without the usual expenses of a vacation.
Here are some ideas:
Visit the top-rated restaurant
Tour a museum
Stay at a local bed and breakfast
Have a picnic at a lookout point
If you are short on vacation ideas, you can also check out a local guidebook or visit your city's tourism office.
Stay at a Resort
One of the best quick vacation ideas is visiting an all-inclusive resort! Once you arrive, you don't have to worry about anything, and this means you can enjoy your short vacation to the full.
Even if the resort is located in your city, you can enjoy time off from chores and responsibilities, great food, activities, and the ability to drink at any time of the day! What more could you ask for?
Go Camping
Another one of the best family vacation ideas is going camping for the weekend! No matter the season, this is a great way to spend quality time together without the distraction of television or computers.
You may enjoy cooking meals over the campfire and playing board games at your campsite, or taking scenic hikes.
If you aren't into exploring the great outdoors, you can still enjoy glamping (glamourous camping), which combines modern amenities with the fun of camping.
No matter how you choose to camp, you'll likely come back feeling refreshed and much less stressed!
Off-Roading
If you crave adventure and own a four-wheel-drive vehicle, why not go off-roading somewhere spectacular? The American West has plenty of great destinations for this activity, such as:
Mojave Road in Arizona and California
Alpine Loop Trail in Colorado
Rubicon Trail in California
El Camino del Diablo in Arizona
White Rim Trail in Utah
Of course, there are some great destinations in other parts of the country as well. So research popular off-roading locations near you.
Before you leave for your trip, be sure to pack all the essentials, such as a tool kit, a spare tire, and camping equipment! And, if you are considering buying a new vehicle beforehand, check out the best options for off roading!
Hit the Open Road
Road trips can be a lot of fun, and they don't necessarily need to have a destination. So why not hop in the car and start driving until you see a point of interest?
Along the way, you can use your phone or a guidebook to find exciting locations, lodging, or restaurants.
This spontaneous road trip is perfect for couples or friends who don't mind a little uncertainty and adventure. Moreover, it makes a great trip if you only have one day to spare!
Which of These Short Vacation Ideas Is Your Favorite?
As you can see, you don't need to waste your vacation days to get away or travel. By taking advantage of holidays and three-day weekends, you can have adventures all year round! The short vacation ideas we discussed today are just a few of the quick trips you can take, but there are endless possibilities.
Which of these good short vacation ideas was your favorite? Let us know in the comments section! And remember to check out more of our travel-related content!