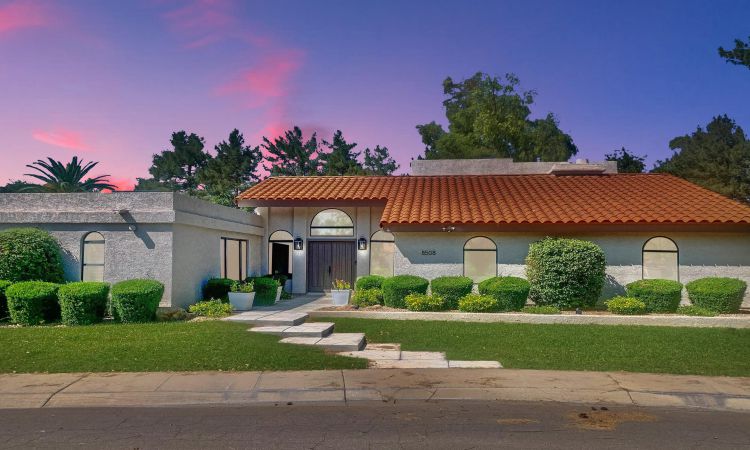 The year 2020 has given a boost to real estate markets across the country. According to a national housing forecast report, the sale of Scottsdale homes will increase by 11.4% in 2021. Scottsdale home prices continued to grow even with the pandemic confining people to their homes. 
A popular destination among retirees, tourists, and tech giants, the article will look at different factors that may affect the real estate market in Scottsdale.  
Factors That May Affect the Scottsdale Home Prices in Coming Years
Growing Demand for Real Estate 
With a rising number of people moving to Scottsdale, the demand for homes has shot up. As of August 2021, the median list price of Scottsdale homes stood at $750,000, which is a 7.3% increase year-over-year. The average price per square foot in 2020 was around $320, and it is now trending around $354.
Scottsdale is turning out to be a seller's market, meaning the number of people looking to buy homes in the area outweighs the supply. As a result, the number of days houses were on the market has reduced. Homes are being sold approximately at the asking price, and the median sale price stands around $715,000.  
The market will continue to favor the sellers in the near future as more people move to Scottsdale. 
Remote Work Culture
Companies in 2020 had to adopt a remote work culture to keep business running. Employees working from home for over a year do not want to return to the office full time. According to a report by Upwork, by 2025, 36.2 million Americans will be working remotely.
With the ability to work remotely, people are looking at options in suburban areas to make a permanent move. There is no more time wasted commuting to work during rush hours. In addition, Scottsdale is home to plenty of public parks, lakes, and open spaces, making it an ideal city to achieve a work-life balance.  
Even with increasing house costs, Scottsdale continues to be a comparatively affordable city to buy a house in than urban areas.    
Good Weather All Year Around
Now, who does not like warm and sunny weather for most of the year? If you like the outdoors, Scottsdale is the place to be. Summer months can get hot, but the rest of the year, the weather is pretty clear.
Thanks to the good weather, you can indulge in plenty of outdoor activities all year round. For example, you could explore one of the many 320 miles of hiking trails in the city. You could also go boating at Lake Bartlett or Saguaro or visit one of the 51 golf courses in Scottsdale.
Emerging Tech Market
Some of the biggest tech companies have offices in Scottsdale, namely, GoDaddy, Paypal, Yelp, and Indeed. It is also a thriving city for local businesses and entrepreneurs, and the proximity to Silicon Valley and Arizona State University is an added advantage.
If you want to move to Arizona, Scottsdale is one of the finest cities you choose. Scottsdale home prices are on the rise due to growing demand. But the prices land on the lower end compared to other metro cities. You get access to more space and a better lifestyle.