The only thing better than enjoying a crisp, cool fall afternoon is enjoying it with your family. Fall is the perfect time to get outdoors and take in the sights, sounds, and smells of changing leaves, candied apples, and warm cider.
At the same time, it can be tough to find things the whole family will enjoy. Don't worry, we've done the legwork for you!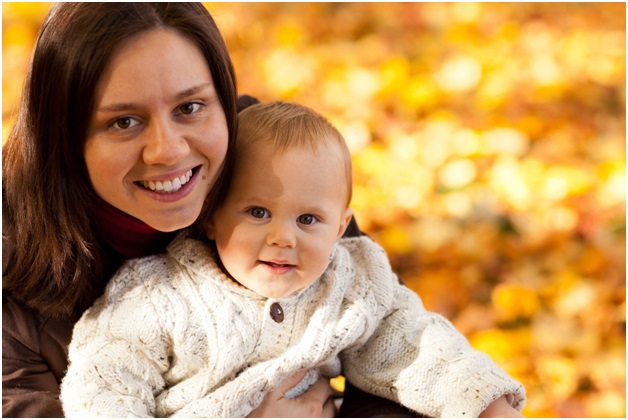 If you're looking for some ways to enjoy the season with your family, you're in luck! Below, you'll find five suggestions for outdoor fall family fun.
1. Take a Hike
Kids can be a handful. So when you're looking for something to do, it's always wise to choose things to enjoy with your kids an activity that will tucker them out.
The dropping temperatures and refreshing autumn air make hiking an easy choice! Pack some snacks and a few bottles of water, put on your best athletic shoes, and get ready to escape into nature.
Many state parks offer free or low-cost admission, making a trip to your local nature trail one of the more affordable ways to have some outdoor fun. It doesn't hurt that many parks have plenty of things to enjoy with your kids, too, like fishing or swimming.
2. Pick Produce With the Apples of Your Eye
No matter where you live, there's always a fall fruit or veggie in season. Check out your local produce guide and see what's in season near you.
Then, plan a day trip to a local orchard or farm. Most charge a flat fee, so you and your family can pick to your heart's content. It's like hiking and grocery shopping in one fun trip!
3. Update Your Family Photos
Still looking to perfect your family's holiday card this year? The bright orange and yellow leaves make a wonderful and photogenic background.
Pick a tranquil, well-lit area, choose some adorable matching outfits, and gather your family. You'll treasure these photos for the rest of your life.
Planning a photoshoot allows you to support local artists, too, making it a win-win!
4. Visit Local Festivals
Speaking of supporting local artists, plenty of areas put on fall festivals each year, bringing the community together for a celebration of all things fall fun.
From food to art to live entertainment, fall festivals are often varied enough that even the pickiest member of your family will find something to love. Most even have activities specifically aimed at your little ones!
Be sure to check out your town's calendar to see when the next festival hits your area!
5. Pack a Picnic
Restaurants can be noisy and expensive. Skip the local eatery and pack a picnic lunch!
Find a beautiful park near you, or keep it closer to home and place a blanket in your backyard. Bring some snacks and a board game, and you have yourself a relaxing and fun afternoon with the family!
Enjoy Some Festive Fall Family Fun
There you have it, some easy and affordable ways to plan some outdoor fall family fun! We hope you and your family have a fantastic fall!
And don't forget, we have plenty more family-oriented content to keep you and your family entertained. So make sure to visit our blog for more!